Company says 99% of its gas lines passed tests after blast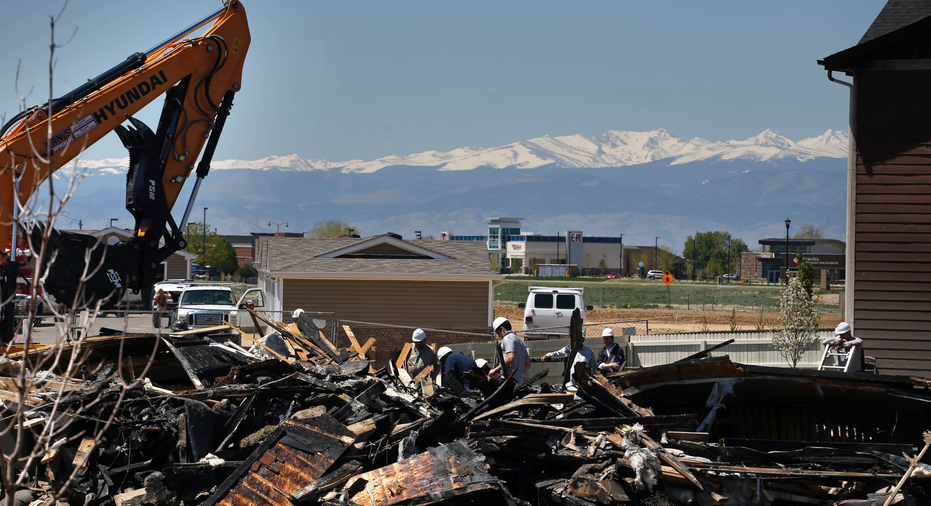 An energy company that owns a natural gas pipeline linked to a fatal home explosion in Colorado said more than 99 percent of the pipelines it tested afterward showed no sign of leaks.
Anadarko Petroleum said late Friday the pipelines that failed the test are being repaired and will be re-tested.
State regulators ordered energy companies to test all pipelines within 1,000 feet (300 meters) of occupied buildings after the natural gas explosion in April that killed two people.
Investigators blamed the explosion on a severed pipeline that was thought to be abandoned but was connected to one of Anadarko's wells with a valve turned to the open position. Investigators have not said why it was connected.
Friday was the deadline for the tests. About 9,700 test results were made public, and the vast majority indicated that the pipelines passed.
Anadarko said it tested more than 4,000 of its active flow lines, and 99.6 percent passed.
The Colorado Oil and Gas Conservation Commission, which regulates the industry, also ordered energy companies to identify and report the locations of all pipelines near buildings, and to make sure any inactive pipelines were disconnected, sealed and buried.
About 150 companies reported the locations of nearly 129,000 pipelines.
The pipelines are known as flow lines and connect wells, tanks, collection points and other equipment. A well site can have multiple flow lines of varying lengths and diameters.
Anadarko said it located, disconnected and plugged more than 2,400 inactive flow lines. Many of those lines were between storage tanks and were not connected to a well, Anadarko spokesman John Christiansen said.
The Oil and Gas Conservation Commission said the goal of locating all flow lines near buildings was to make sure that inactive ones could not be inadvertently put back in use.
The fatal home explosion occurred in Firestone, about 30 miles (50 kilometers) north of Denver. Investigators said the cause was odorless, unrefined gas from the severed pipeline that seeped into the home's basement.
The house that exploded was within 200 feet (60 meters) of the gas well, and the pipeline was severed about 10 feet (3 meters) from the house, officials said. The well and pipeline were in place several years before the house was built.
Anadarko said it would permanently shut it down.
The proximity of oil and gas wells to communities has long been a source of tension in Colorado, especially northeast of Denver, where both the population and drilling have boomed in the past decade.
___
Follow Dan Elliott at http://twitter.com/DanElliottAP. His work can be found at https://apnews.com/search/dan%20elliott.