Companies face mounting pressure to pick sides in gun debate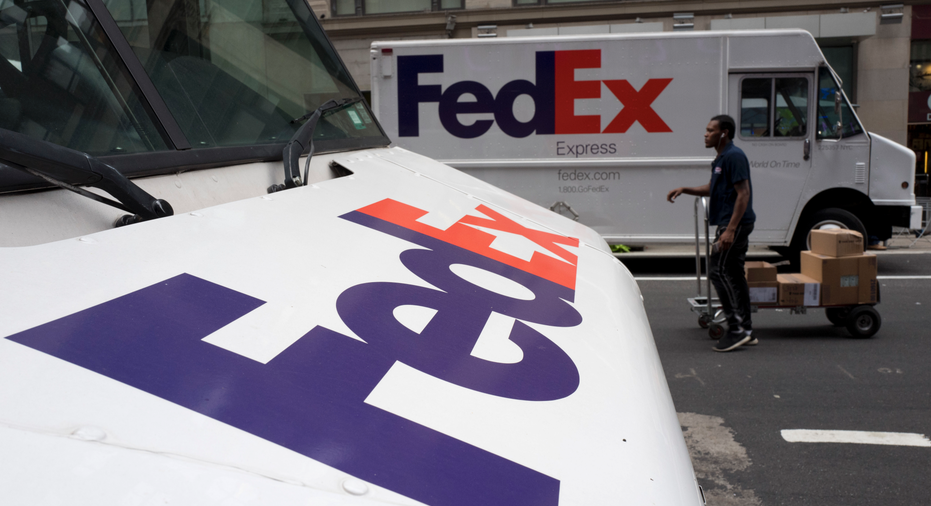 As the gun debate heats up following the massacre at a Florida high school, companies are under growing pressure to pick a side: whether to stand by the National Rifle Association or walk away.
Metlife, Delta and more than a dozen others have decided to end benefits deals offered to the organization's members. Others, including FedEx, are staying put. The decision to stay or go for many companies involves walking a fine line that can impact their image for better or worse.
"How well can they position themselves so that they're being viewed as honest and supportive of what is a national crisis and not walking away from the Second Amendment?," said Robert Passikoff, president of Brand Keys, a consumer research firm.
The calls for boycotts have been cutting both ways, with gun rights and gun-control supporters threatening to take their dollars elsewhere, depending on a company's decision.
FedEx is the latest company to respond to consumer pressure, saying it will maintain its discount for NRA members and supports the right to own firearms, but does not believe civilians should own assault rifles.
That response shows the nuances many companies are dealing with in the current debate over guns. Several other companies have also affirmed support for gun rights, but decided to cut ties with the NRA over its positions.
Over the weekend, Delta said it would end its discount rates deal for NRA members' group travel and requested it be removed from the organization's website. But, it also said it continues to support the Second Amendment.
Delta's balancing act in particular sparked a harsh response from Georgia's Republican Lt. Gov. Casey Cagle. He threatened to use his position to derail the $38 million-per-year sales tax exemption on jet fuel that would primarily benefit Delta Air Lines, calling it an attack on conservatives. Delta is based in Atlanta.
The NRA has also pushed back, calling the departure of its corporate partners a "shameful display of political and civic cowardice."
Other companies that have cut ties with the NRA include First National Bank of Omaha, Hertz, Avis, Budget, Enterprise, Best Western, Wyndham, United Airlines, Chubb, and Starkey Hearing Technology. Still, many others have maintained their relationship, including FedEx and the less-well-known Hotel Planner and eHealth.
The decisions come during an uptick in consumer activism, fueled by social media empowering more people to voice their opinions and values. Companies have become more aware of public sentiment that can be amplified over Twitter and other platforms.
That activist consumer atmosphere — coupled with the Feb. 14 Parkland, Florida, school massacre and the always heated gun-control debate — make this a potentially tricky situation for companies looking to protect their image and bottom line.
"It's a different communication paradigm than it was five years ago and that's the thing," Passikoff said. "The sense of immediacy has increased."
The boycott movement is not just about image. Companies have to take into account their other constituents, particularly shareholders and whether ties to the NRA will have any impact on their financial performance.
Elliot H. Lutzker, chair of the corporate law practice group at Davidoff Hutcher & Citron LLP, said the boycott movement may have little impact on companies financially. Several of the hospitality firms that have cut ties can figure out just how much of an impact cutting a discount benefit will have and act accordingly.
"It's really a question of fiduciary duty," he said.
The real power lies with credit cards and media companies, he said. Specifically in allowing or blocking purchases of firearms and NRA advertisements.
So far, credit card companies have resisted calls by some consumers to limit their cards' use to purchase guns. Visa said it strives to make its payment services available to everyone within the confines of national and international laws.
"We do not prohibit transactions on our network for the purchase or sale of lawful products and services, including guns in the United States," the company said in a statement. Other credit card companies did not respond to requests for comment.