Comcast's 1Q Profits Climb 17% Despite Shrinking NBC Universal Revenue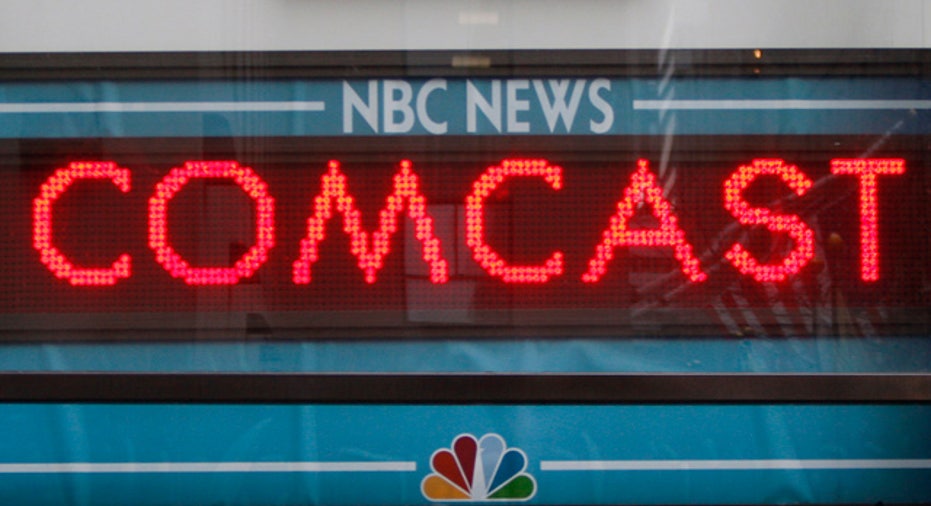 Fueled by Internet and voice customer additions, cable leader Comcast (NASDAQ:CMCSA) narrowly beat the Street on Wednesday with a 17% bump in first-quarter profits.
Shares of the largest U.S. cable operator and parent of NBC Universal rallied 2% on the stronger-than-expected results.
Comcast said it earned $1.4 billion, or 54 cents a share, last quarter, compared with a profit of $1.2 billion, or 45 cents a share, a year earlier.
Excluding one-time items, it earned 51 cents a share, besting consensus calls from analysts by just a penny.
However, Comcast reported a 2.9% increase in revenue to $15.3 billion, narrowly trailing the Street's view of $15.4 billion.
"We are off to a solid start in 2013, with strong revenue and cash flow growth and record quarterly free cash flow," CEO Brian Roberts said in a statement.
Comcast said capital expenditures jumped 15.9% last quarter to $1.4 billion amid increased investments at NBCU theme parks.
Digging into Comcast's array of businesses, the company's video revenue increased 3.7% to $5.11 billion, while high-speed Internet revenue rose 8.6% to $2.52 billion. Combined video, high-speed Internet and voice customers grew by 583,000 in the first quarter, representing a 3.2% increase in net additions.
NBCU, which Comcast took full control of in the first quarter with a $16.7 billion deal, suffered a 2.4% dip in quarterly revenue to $5.34 billion. While theme park revenue jumped 12.2% and cable networks grew revenue 4.6%, the unit was hit by an 18.5% tumble in revenue at its broadcast television business due to the year-earlier period featuring the Super Bowl on NBC.
Despite the revenue miss and shrinking NBCU sales, shares of Philadelphia-based Comcast rallied 1.94% to $42.10 ahead of Wednesday's opening bell, putting them on pace to extend their 12-month surge of 35%.