Comcast Tops Estimates; Posts Video Subscriber Gains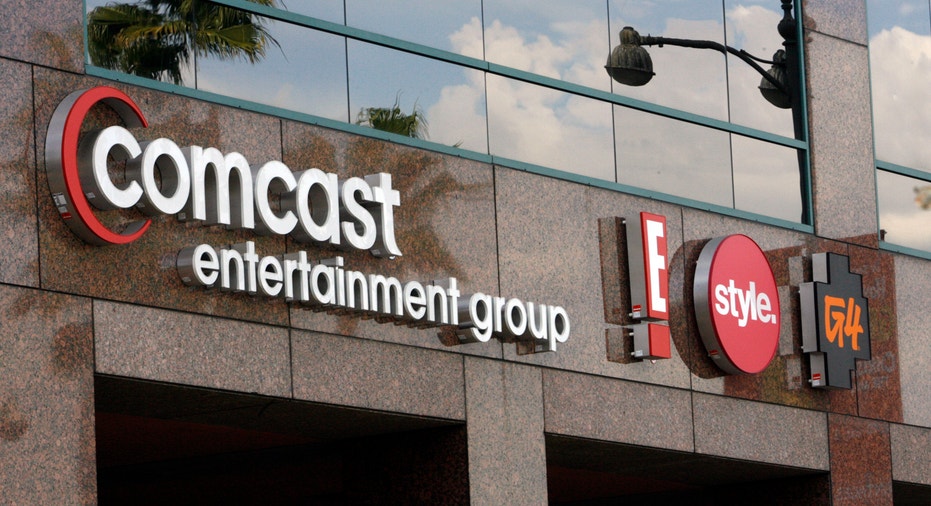 Comcast on Wednesday posted better-than-expected results, bolstered by the biggest first-quarter gain in pay-TV customers in nine years and growth in its business services, high-speed Internet and entertainment units.
The largest U.S. cable operator said total revenue rose 5.3 percent to $18.8 billion, beating analysts' consensus estimate of $18.64 billion according to Thomson Reuters I/B/E/S.
Net income attributable to Comcast grew 3.6 percent from the year-ago period to $2.13 billion, or 87 cents per share, the company said in a statement.
Profit of 84 cents per share, excluding gains from sales and acquisition-related items, surpassed analysts' consensus estimate of 79 cents.
Comcast, based in Philadelphia, added 53,000 pay-TV subscribers in the quarter ended March 31, after losing 8,000 in the year-ago period.
The number of new television subscribers is closely followed on Wall Street as pay-TV operators fight to keep customers from switching to lower-priced video streaming services such as Netflix and Hulu.
Comcast has been investing to improve customer service and enhance features of its set-top boxes and TV interface to retain and attract subscribers. The company has also rolled out slimmer bundles of TV channels and online video streaming services.
Comcast and rivals such as satellite-TV operators Dish Network and AT&T have raised 2016 rates to cover rising costs to provide broadcast programs and sports content.
Comcast's business services unit posted $1.3 billion in revenue, up 18 percent from a year ago.
Comcast, which is also the largest U.S. high-speed Internet provider, said Internet revenue grew 8 percent to $3.3 billion, as customer additions rose 8 percent to 438,000. The gain was the biggest for any first quarter in four years.
The NBCUniversal division, which includes news cable networks, NBC, Telemundo, film studios and theme parks, posted a 4 percent rise in overall revenue to $6.9 billion.
Revenue at its Universal film studio, which did not have major releases in the first quarter, totaled $167 million, down 43.1 percent from a year earlier when its "Fifty Shades of Grey" turned out to be a blockbuster.
Revenue at Universal theme parks soared 53.6 percent to $375 million, boosted by Harry Potter attractions and the addition of Universal Studios Japan. Comcast bought a majority stake in the Japanese studio for $1.5 billion in September.
Advertising revenue at cable networks were unchanged from a year ago at $851 million. Ad revenue at broadcast networks dipped 17.2 percent from a year to 1.3 billion.
Shares of Comcast closed at $61.05 on Nasdaq on Tuesday.
(Reporting by Malathi Nayak; Editing by Richard Chang)