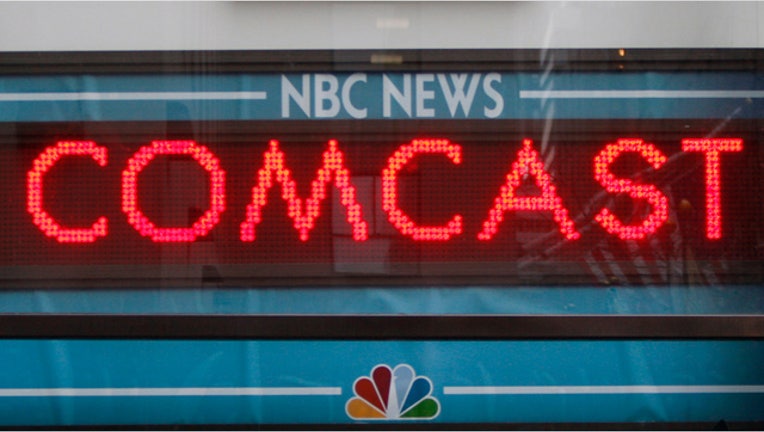 Comcast posted better-than-expected fourth-quarter revenue on Wednesday, driven by growth in its media and entertainment unit NBCUniversal in addition to its high-speed Internet and business services divisions.
The largest U.S. cable operator and the No. 1 U.S. high-speed Internet provider also raised its annual dividend by 10 percent to $1.10 per share. It earmarked $5 billion in stock buybacks for 2016 as part of a $10 billion program.
Total revenue at Philadelphia-based Comcast rose 8.5 percent to $19.25 billion in the fourth quarter, surpassing analysts' expectations of $18.76 billion, according to Thomson Reuters I/B/E/S.
Net income attributable to the company rose 2.4 percent to $2 billion, or 79 cents per share, from a year earlier. Excluding items such as gains on sales and acquisition-related items, profit rose 5.2 percent to 81 cents per share, a penny below estimates.
The company added 89,000 video subscribers, much better than a year earlier, when it picked up about 6,000 new subscribers.
Cable operators are battling streaming video services like Netflix Inc and Hulu for subscribers, as viewers gravitate toward online video offerings.
Comcast has been seeking to improve customer service and giving its set-top boxes facelifts in a bid to retain subscribers. It is beta-testing an ad-supported short-form video service called "Watchable" targeting millenials and launched a comedy-centric $3.99-a-month streaming service, called "Seeso," to test viewers' appetite for online products.
Its business services unit posted $1.3 billion in revenue, up 19 percent from a year ago. Revenue from Comcast's high-speed Internet business grew about 10 percent to $3.2 billion, and Internet customer additions rose 23 percent to 460,000.
At NBCUniversal, revenue jumped 13 percent to $7.5 billion. Despite a quiet movie lineup in the quarter, revenue at the film studio climbed 26 percent to $1.63 billion, helped by DVD releases of blockbuster hits such as "Minions" and "Jurassic World."
Revenue at Universal theme parks, including Universal Studios Japan, soar 39 percent to $1.02 billion, propelled by the huge popularity of Harry Potter attractions. Comcast bought a majority stake in Universal Studios Japan for $1.5 billion in September.
Shares of Comcast closed at $54.59 on Tuesday on the Nasdaq.
(Editing by Jeffrey Benkoe)