Comcast Purchases DreamWorks to Be Even More Like Disney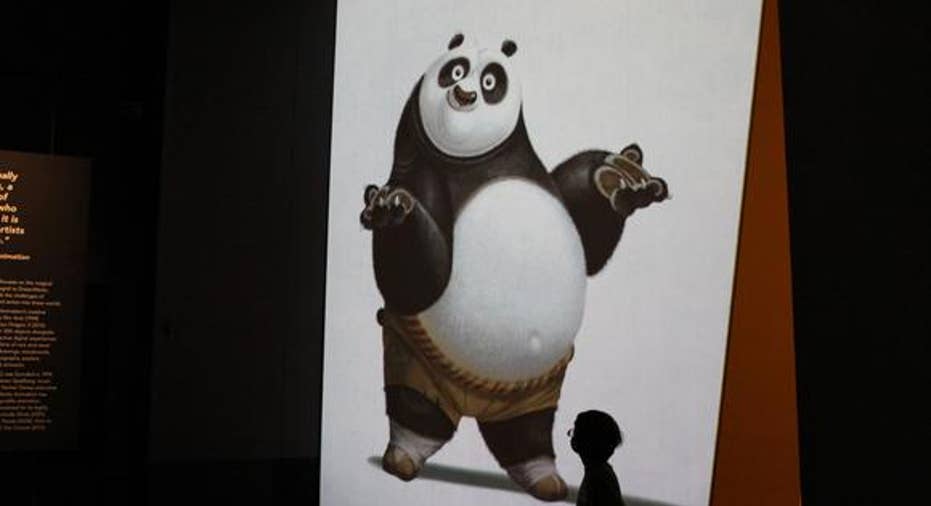 KUNG FU PANDA. IMAGE SOURCE: FLICKR/STEVE TURNER
Hollywood is dominated by a few big film studios, and that number just got a bit smaller. Comcast's NBCUniversal has agreed to acquire DreamWorks Animation for $3.8 billion. DreamWorks will join Illumination Entertainment -- the studio behind Despicable Me and Minions -- as the animated studios under the Universal Filmed Entertainment Group.
The move echoes Disney's path to animation juggernaut with its acquisition of Pixar to join Walt Disney Animation. More than that, it also looks similar to Disney's acquisitions of Marvel and LucasFilm, which carried valuable intellectual property that Disney took advantage of in its theme parks and consumer packaged goods division. The DreamWorks acquisition has the potential to work similarly for Comcast.
All about IPIn NBCUniversal CEO Steve Burke's comments announcing the acquisition, he explicitly pointed to DreamWorks' "deep library of intellectual property." He added, "DreamWorks will help us grow our film, television, theme parks, and consumer products businesses for years to come."
In other words, it's not buying DreamWorks for its existing operations, at least not entirely. It's buying it for access to Shrek, The Penguins of Madagascar, and Kung Fu Panda. Those characters could be featured in its Universal Studios theme parks. It could create new programming on its kids' network, Sprout, or to sell to other networks. And it could expand sales of its consumer products with them.
Disney did the same thing with Marvel and Lucasfilm. It accelerated film production for Marvel and revived the Star Wars films. It also used the intellectual property from both acquisitions in its animation and film studios and for its own cable networks and ABC. It also sold some of that programming to Netflix . And it has a thriving consumer goods business bolstered by Marvel and now Star Wars characters.
DreamWorks already has a massive deal in place with Netflix as well, which it's used to subsidize its decreased feature-film production. Netflix paid DreamWorks $300 million last year in exchange for the rights to original animated kids' programming from the studio, as well as a large portion of its back catalog.
Hedging its main businessThe DreamWorks deal is yet another hedge against Comcast's cable business. Most directly, DreamWorks' relationship with Netflix provides a nearly perfect hedge. If an increase in Netflix subscribers causes a decrease in Comcast cable subscribers, Comcast may be able to eke out more money from its content deals.
Comcast seems to have stemmed its video subscriber losses. It added 25,000 customers year over year in the first quarter. Still, the industry as a whole is expected to continue suffering losses.
While Disney doesn't have as big of a role in the cable industry, its revenue stream and profits are just as much tied to the cable bundle as Comcasts. Forty-four percent of Disney's revenue came from its media networks division in fiscal 2015. As such, it has worked to diversify in the recent past as well, with purchases such as YouTube network Maker Studios.
DreamWorks, likewise, owns Awesomeness TV, another YouTube network, which provides a further hedge to Comcast's main business. Comcast has also purchased stakes in Buzzfeed and Vox Media. Both expand Comcast's presence beyond the television and movie screens, providing a significant foothold in online media.
Whether Comcast's purchase of DreamWorks will be as successful as Disney's acquisitions of Pixar, Marvel, or Lucasfilm remains to be seen. But Comcast can do more with DreamWorks than the animation studio could on its own while hedging against its cable business, which seems to be a key part of Disney's acquisitions blueprint. There are worse businesses to follow.
The article Comcast Purchases DreamWorks to Be Even More Like Disney originally appeared on Fool.com.
Adam Levy has no position in any stocks mentioned. The Motley Fool owns shares of and recommends Netflix and Walt Disney. The Motley Fool recommends DreamWorks Animation. Try any of our Foolish newsletter services free for 30 days. We Fools may not all hold the same opinions, but we all believe that considering a diverse range of insights makes us better investors. The Motley Fool has a disclosure policy.
Copyright 1995 - 2016 The Motley Fool, LLC. All rights reserved. The Motley Fool has a disclosure policy.