Comcast is Trying to Be Disney Again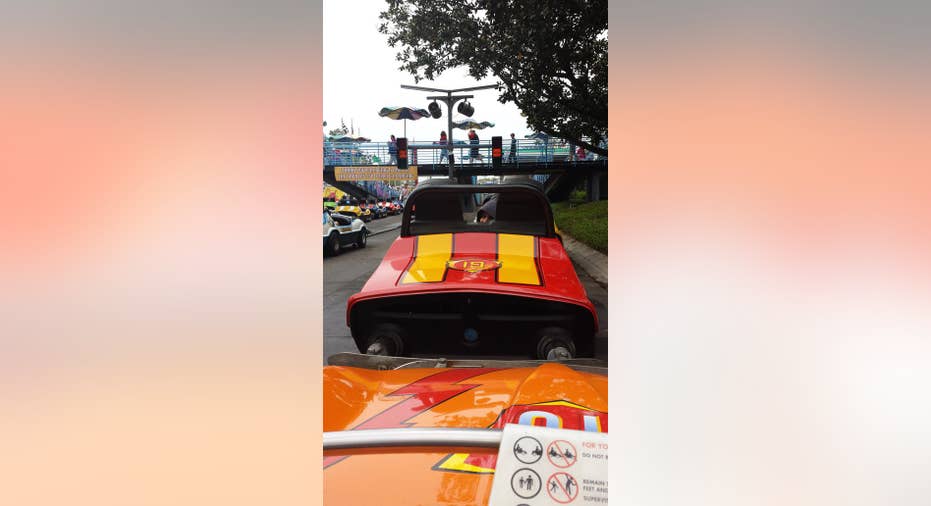 Comcast wasn't able to buyWalt Disney in 2004, but that isn't stopping the cable giant from trying to build a similar company. The Wall Street Journal reported last night that Comcast is in talks to buy DreamWorks Animation SKG in a deal that would run north of $3 billion.
The chatter was enough to send DreamWorks Animation stock sharply higher this morning, and it's a potential acquisition that makes sense for content-hungry Comcast. The cable giant would be arming itself with the country's second most successful computer animation studio. Disney beat it out for the top dog when it acquired Pixar.
It would make Comcast more Disney-esque, and that's something that it's been strategically pushing for since the House of Mouse rebuffed its amorous advances a dozen years ago.
It's a small worldDisney was going through a rough patch in 2004 when Comcast made anunsolicited buyout bidfor the media giant. Disney remained independent, of course.
Steve Burke -- who now heads up NBCUniversal -- was seen as the key Comcast exec pushing for the deal. He had been a longtime Disney exec before joining Comcast, and his father was the head of Capital Cities/ABC just before Disney snapped up the broadcasting juggernaut behind ESPN and ABC in 1996.
Comcast has been trying to wean itself from its reliance on cable television. It's a fading business in light of cord-cutting millennials and budget-conscious consumers that are tiring of paying for bundled cable networks that they don't watch.
The news was actually encouraging on that front this morning. Comcast is checking in with its healthiest growth in pay TV subscribers in nine years. However, the trend itself is problematic. Outside of being the country's top Internet service provider, there's little reason to get excited about Comcast's legacy business of providing pay TV and Internet-based phone service to enlightened couch potatoes.
How to train your dragonComcast's biggest step into following in Disney's mouse steps was to buy into NBCUniversal, providing it with a min-Disney. NBCUniversal has cable networks through NBC, movie and television show production through Universal, and a theme park empire through Universal Studios.
It's in the theme parks category where Comcast has started to turn heads. Its theme parks business has been growing a lot faster than Disney since The Wizarding World of Harry Potter opened in Florida back in 2009.
This is where DreamWorks Animation comes in. Comcast has an exclusive relationship with Despicable Me franchise creator Illumination Entertainment, but it's relatively weak outside of that in the realm of theatrical animation. Universal Studios Florida already has a Shrek-themed attraction, but there's certainly a lot more that's possible if it actually owned the entire catalog of DreamWorks Animation properties.
We've seen what Disney has done in cutting billion-dollar checks for Marvel, Pixar, and Lucasfilm. There's a content arms race going on, and Comcast can't stay behind now that it has so many businesses relying on fresh magnetic movies and TV shows. Comcast is unlikely to ever catch up to Disney's legacy in theatrical animation, but it may as well buy its way into the conversation. Comcast snapping up DreamWorks Animation is just source-fueled chatter right now, but it's the right move for a company with a clear Disney complex.
The article Comcast is Trying to Be Disney Again originally appeared on Fool.com.
Rick Munarriz owns shares of Walt Disney. The Motley Fool owns shares of and recommends Walt Disney. The Motley Fool recommends DreamWorks Animation. Try any of our Foolish newsletter services free for 30 days. We Fools may not all hold the same opinions, but we all believe that considering a diverse range of insights makes us better investors. The Motley Fool has a disclosure policy.
Copyright 1995 - 2016 The Motley Fool, LLC. All rights reserved. The Motley Fool has a disclosure policy.