Comcast Gets Quarterly Boost With NBC Buy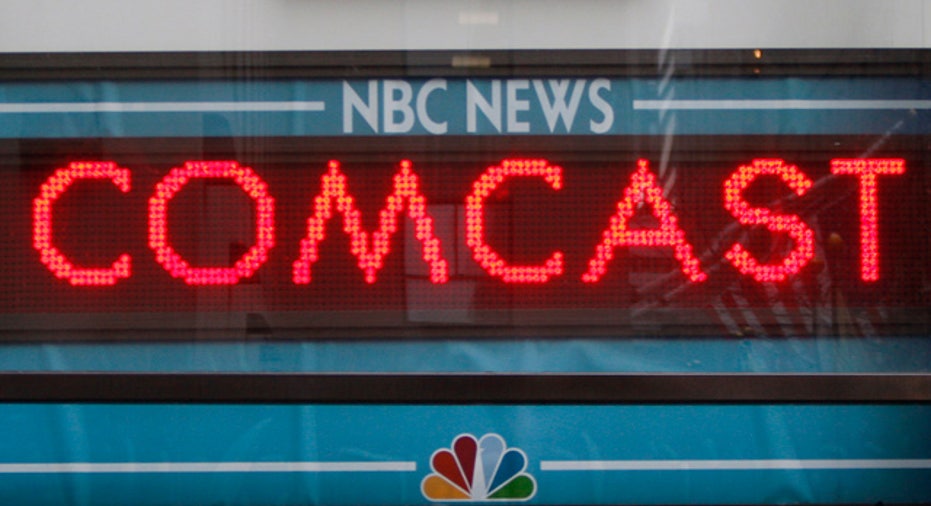 Comcast (NASDAQ:CMCSA) said late Tuesday that its first-quarter profit climbed 9% with the help of NBC Universal's "seamless integration" that accelerated growth in its cable networks, and an increase in Internet and voice customers.
On a pro forma basis, which shows the results as if the deal with GE (NYSE:GE) to acquire NBC were effective on January 1, instead of its actual close on January 28, cable revenues climbed nearly 6% to $8.58 billion, with business services leading the growth with a 50% improvement to $263 million.
Comcast's cable networks segment increased13.3% to $2 billion, reflecting strong performance across its RSNs, Bravo, USA and E! networks, while high-speed Internet and voice sales grew 8.8% and 6.5%, respectively.
"We are off to a terrific start in 2011," Comcast CEO Brian Roberts said in a statement. "Our customer retention and service metrics have never been better, and we are leading the industry in delivering new products and innovations to our customers."
However, much lower sales in its broadcast television and filmed entertainment segments, which fell 35% and 8.2%, respectively, weighed on the results. Broadcasting sales were hurt by year-earlier gains due to the 2010 Vancouver Olympics, while film revenues slumped on lower theatrical and home entertainment sales.
The Philadelphia-based cable, phone and Internet operator posted net income of $943 million, or 34 cents a share, compared with $866 million, or 31 cents a share, in the same quarter last year, matching the Street's view.
Revenue for the three months ended March 31 was $12.1 billion, up 31.8% from $9.2 billion a year ago, narrowly below average analyst estimates polled by Thomson Reuters of $12.97 billion.
By the end of the quarter, Comcast said it had total customers of 49 million, an increase of 1.3 million, or 2.8%, from the year-earlier period, 639,000 of which were added in the first-quarter.