Comcast 4Q Profit Widens on Residential Customers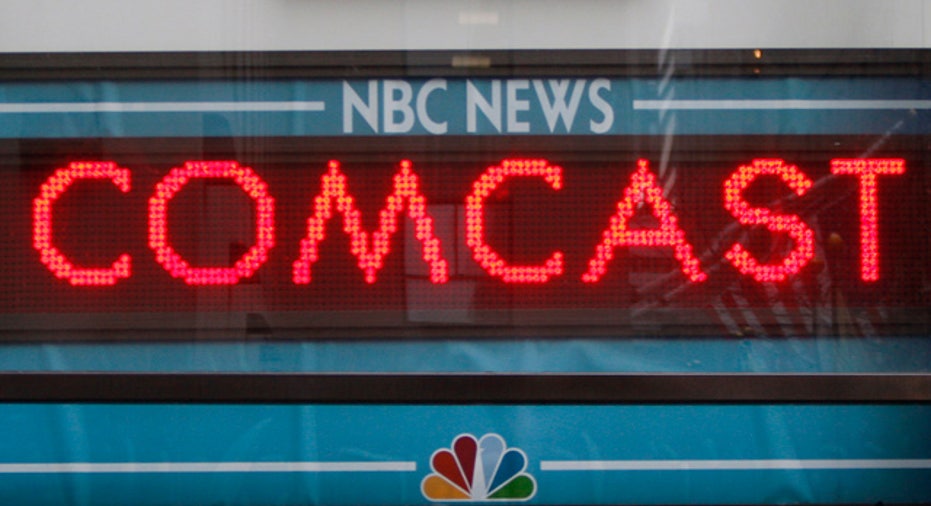 Comcast (NASDAQ:CMCSA) revealed on Tuesday a 7% improvement in fourth-quarter profit, helped by a widened customer base that sent revenue ahead of Wall Street estimates.
The company, which closed on its acquisition of NBC Universal last quarter, attributed the stronger-than-expected results to improved sales in its residential, commercial and programming businesses as well as the impact of a robust advertising market.
The Philadelphia-based company posted net income of $1.02 billion, or 36 cents a share, compared with $955 million, or 33 cents a share, in the same quarter last year. Excluding one-time items, the company earned 34 cents a share, ahead of average analyst estimates polled by Thomson Reuters of 32 cents.
"I am pleased to report healthy results for 2010, marked by accelerating growth during the year and real strength in financial and customer metric in the fourth-quarter," Comcast CEO Brian Roberts said in a statement. "Our results also demonstrate that our ongoing investments in technology and in products and services, combined with our focus on enhancing the customer experience, are bearing fruit."
Revenue for the largest U.S. cable company was $9.7 billion, up 7.2% from $9.1 billion a year ago, beating the Street's view of $9.58 billion.
Sales were fueled by stronger operating results in its cable segment, the reflection of growth across its video, high-speed Internet and voice residential services, as well as a 53% improvement in business services and a 29% gain in advertising revenue. Customers in its cable unit widened 2.7% to 48.4 million year-over-year.
Reflecting the improved results, Comcast increased its annual dividend by 19% and accelerated its stock repurchases to $2.1 billion this year. Accordingly, the company declared a quarterly cash dividend of 11.25 cents a share, payable on April 27 to shareholders of record on April 6.