College football on Facebook: Site to stream 15 games in '17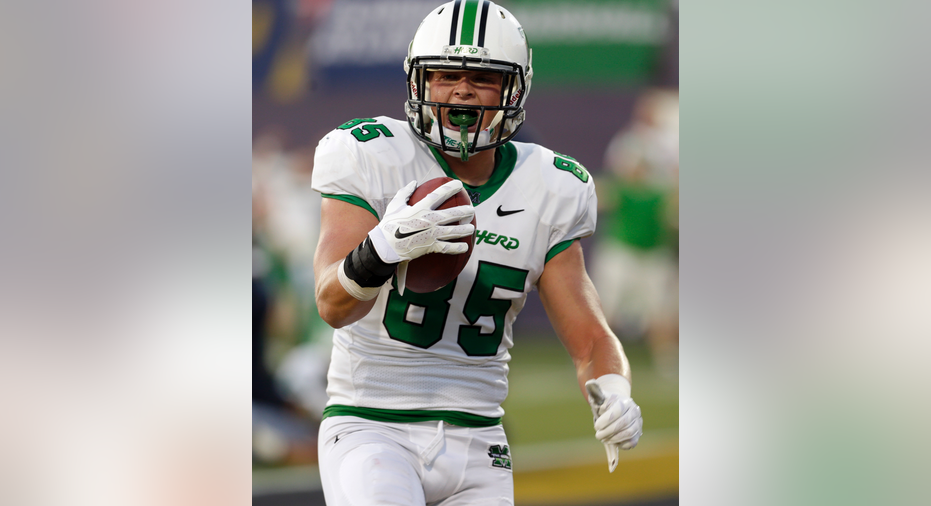 Facebook has struck a deal for exclusive rights to live stream 15 college football games this season, beginning next week.
The agreement with Stadium, a digital sports network, gives Facebook the rights to six Mountain West games and nine Conference USA games. The games will not be televised.
The first game will match Marshall of C-USA against Miami of Ohio on Sept. 2. Later that day, San Diego State of the Mountain West will host UC Davis on Facebook's Stadium: Live College Football show page.
Facebook recently reached a deal partnering with Fox to stream Champions League soccer matches, and has an agreement with Univision to stream MLS and Liga MX soccer.
It has also has deals to stream niche sports like championship surfing and CrossFit competitions. Some Major League Baseball and NBA have been available on Facebook, but it did not have exclusive rights to those. The social network giant attempted to make a deal to stream a few NFL games last season, but the league ended up working with Twitter.
Stadium is producing the football games specifically for social media and will allow for fan interaction with the broadcast, Facebook said in a statement. There will be a live chat for fans with football analysts and social media correspondents working the sideline to provide "in-game experience" and social media elements provide by the schools.
The Mountain West and Conference USA have been getting creative with their media rights in lieu of lucrative and expansive deals with traditional media outlets such as ESPN and Fox.
"We are continually exploring ways by which we can innovate and expand the visibility of our Conference membership," Mountain West Commissioner Craig Thompson said in a statement. "Through our partnership with Stadium, we're excited to offer our football product on the world's most widely-used social media platform."
Last season, two Mountain West games were streamed on Twitter, and part of C-USA's deal with Stadium calls for games on Twitter this season.
___
More college football coverage: http://collegefootball.ap.org/ and www.Twitter.com/AP_Top25