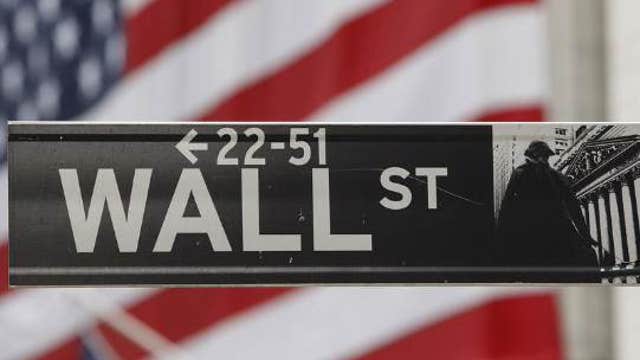 A glitch that brought the Nasdaq all-electronic market grinding to a halt Thursday afternoon further highlights the complexity of today's markets, giving birth to a new series of crashes and glitches that were unfathomable 10 years ago.
Thursday's "Flash Freeze," the name of which plays on the May 2010 "Flash Crash" that erased 1,000 points from the Dow Industrials in just minutes, underscores the risks of operating in a very complicated marketplace.
"There are 13 exchanges and 40 plus dark pools all connected by a very loose glue," said Sal Arnuk, co-author of Broken Markets and partner at Themis Trading. "Things like this were unthinkable 10 years ago."
"Technology is wonderful but it will be subject to glitches."
The cause of the halt, first announced through an alert sent by Nasdaq OMX Group (NASDSAQ:NDAQ) at around 12:15 p.m. ET, has not been identified. But the exchange is pointing to a UTP-SIP issue, a potential glitch affecting the distribution of stock quotes.
"We are so dependent on these machines to execute these trades that we don't even know why it occurs," said Brian Korn, an attorney at Pepper Hamilton.
Retail investors often struggle with the complexities of the market. But glitches like the "Flash Freeze," crashes and other incidents of market chaos further underscore just how deeply fragmented the market, comprised of millions of electronic high-speed trades and hundreds of order types, actually is.
"I think the retail guy doesn't stand a chance and I think most of your professionals have a hard time grasping the complexity of this market," said Dennis Dick, a market structure consultant and proprietary trader at Bright Trading in Detroit. "To try to understand all inter-linkages is just impossible."
However, the technical issues, while they may weigh heavily on confidence around market structure, can also be viewed as an inevitable cost of doing business in a modern interconnected world.
"Unfortunately we are in an environment where regulators have forced exchanges to become more and more reliant on machines and less reliant on human beings," said Doreen Mogavero, CEO of boutique brokerage Mogavero, Lee and Co.
The market does not seem nearly as spooked by this as it has with glitches in the past, with the S&P 500 remaining solidly in the green Thursday afternoon, and that could be because traders have come to grips with occasional technical glitches on electronic high-speed markets.
"We're seeing this happen repeatedly," Former SEC Chair Harvey Pitt told FOX Business. "Technology is wonderful but it will be subject to glitches."
A glitch was also responsible for the botched Facebook (NASDAQ:FB) IPO last May that cost investors millions, as well as the costly outages that effected both Knight Capital in 2012 and Bats earlier this year.
"The message you are getting ... is that this is a technical glitch that we will just have to keep getting used to," said Michael Jones, chief investment officer at RiverFront Investment Group. "The fact [ETFs] are continuing to trade, bid offers are reasonable, suggests everyone is taking this in stride."
"This is a technical glitch and I guess in an electronic world we have to expect that," Dick said.
As Frederick Dickson, chief investment strategist at D.A. Davidson & Co, tells FOX Business, the real trouble will be trying to explain to retail investors why they shouldn't pull their money and instead hide it under their mattress.
"The difficulty is explaining to my clients why there would be an interruption in the middle of the trading day," he said.