Coke Beats Expectations on Volume, Pricing Growth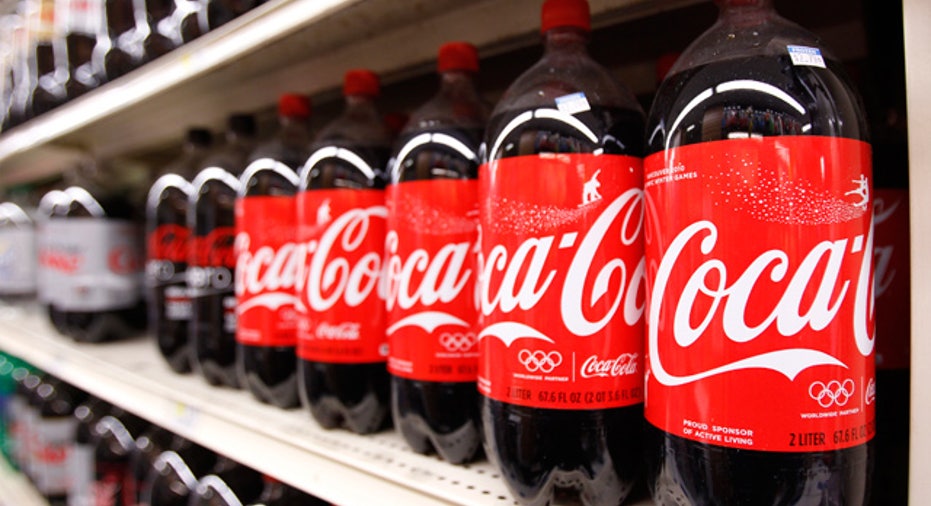 Coca-Cola on Tuesday reported better-than-expected profit and revenue for its fourth quarter, as higher volume and pricing helped offset the impact of weakness abroad.
The beverage giant also said it is accelerating its bottler-refranchising efforts and expects to finish refranchising its North American assets by the end of 2017, three years ahead of schedule. Coke has spent billions buying back bottling assets in North America, but it has reversed course recently as part of its cost-cutting effort.
Coke has been struggling with weakness overseas, with key countries such as Russia and Brazil in recession, consumer demand weak in Europe and Japan, and China's economy slowing. Weakening foreign currencies also are hitting Coke, which generates about half its sales abroad but translates results into dollars.
But the company has been able to offset that in part by raising prices and steering consumers to smaller packages that cost more per ounce in its U.S. market.
For the fourth quarter, Coke reported that its beverage volumes grew 3% both world-wide and in its key North American market.
Chief Executive Muhtar Kent said the North American division last year delivered its strongest annual performance in three years.
Noncarbonated drinks like tea, bottled water and ultra-filtered nutrient-rich milk, continued to log strong growth, improving 6% world-wide in the fourth quarter. Soda volumes rose 2% globally, as 7% growth in Coca-Cola Zero offset a 5% decline in Diet coke.
Overall, Coke posted a profit of $1.24 billion, or 28 cents a share, up from $770 million, or 17 cents a share, a year earlier.
Excluding certain items, per-share earnings were 38 cents, edging in above the 37 cents analysts polled by Thomson Reuters had forecast.
The company said foreign exchange shaved 10 percentage points off its per-share earnings in the quarter.
Revenue fell 8% to $10 billion. Analysts polled by Thomson Reuters had forecast revenue of $9.91 billion. The top line was hurt by six fewer days compared with the prior-year period.
Write to Chelsey Dulaney at Chelsey.Dulaney@wsj.com