Cobalt International Energy, Inc. Surges on CFO Shakeup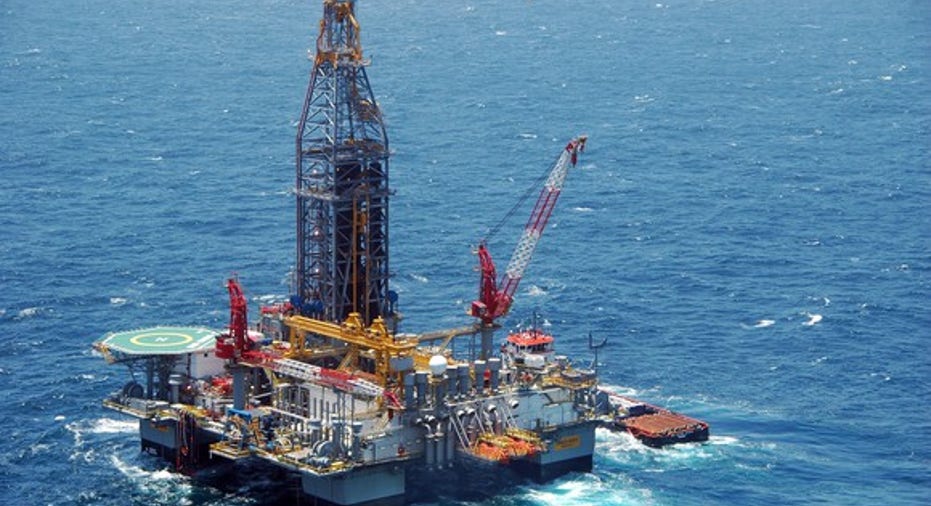 Image source: Cobalt International Energy.
What: Shares of Cobalt International Energy were up 14% at 12:45 p.m. EDT on Thursday. Fueling the rally was the announcement that the company hired a former BHP Billiton oil executive as its new CFO.
So what: Cobalt's C-Suite is undergoing quite the shakeup. On the last day of May, former CEO Joseph Bryant abruptly resigned effective the first of June. In his place, the company hired Timothy Cutt, the former president of BHP Billiton's Petroleum division, effective on the second of this month. Cutt did not waste any time making changes, hiring a new CFO just a week into his new job. That new CFO is David Powell, who had been the CFO of BHP Billiton's petroleum division from March of 2009 until this May. Powell replaces Shane Young, who will be leaving Cobalt effective July 8, when Powell takes over the position.
In Powell, Cobalt is getting a seasoned oil and gas finance veteran with more than 35 years of experience. That experience is critical to the company right now as its financial foundation is strained by the oil market downturn. As such, Powell will be tasked with rebuilding the company's finances so it can sustainably operate throughout the oil market cycle.
Cobalt's biggest problem is that it does not produce much oil. Instead, it has focused on developing offshore projects from the ground up, which takes years and an ample supply of capital. The oil market downturn, though, has constrained its access to capital, forcing it to reevaluate its funding plans going forward. This is where Powell's vast experience in financing and developing offshore projects will come into play.
Now what: Cobalt's investors like what they are seeing from their new CEO, who immediately appointed an experienced and trusted individual to lead the company's financial transformation. While Powell has a tough task in front of him, he has the background and expertise to get the job done. That bodes well for Cobalt's ability to turn its sinking fortunes around.
The article Cobalt International Energy, Inc. Surges on CFO Shakeup originally appeared on Fool.com.
Matt DiLallo owns shares of BHP Billiton. The Motley Fool has no position in any of the stocks mentioned. Try any of our Foolish newsletter services free for 30 days. We Fools may not all hold the same opinions, but we all believe that considering a diverse range of insights makes us better investors. The Motley Fool has a disclosure policy.
Copyright 1995 - 2016 The Motley Fool, LLC. All rights reserved. The Motley Fool has a disclosure policy.