Cobalt International Energy, Inc.'s Stock Craters After Completing a Debt Exchange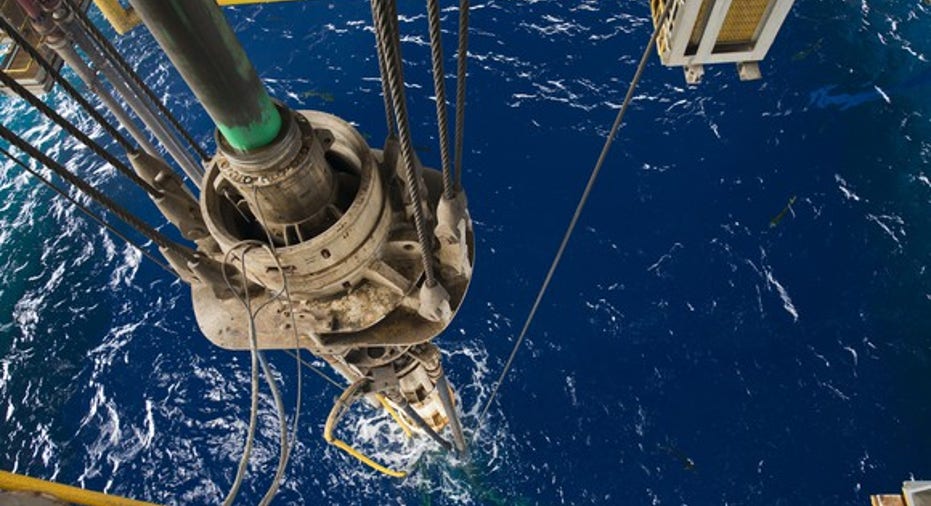 Image source: Cobalt International Energy, Inc.
What happened
Shares of Cobalt International Energy (NYSE: CIE) sank on Thursday morning and were down more than 17% by 11:00 a.m. EST.
So what
Driving down the stock was the announcement that the company completed a previously announced debt exchange and financing transaction. Under the terms of the deal, the company issued $500 million of new first lien senior notes due in 2021, $584.7 million of new second lien notes due in 2023, and 30 million shares of common stock to bondholders. In exchange, the company repurchased $616.6 million of its 2019 notes and $95.9 million of 2024 notes. The net result of the transaction was that it improved the company's liquidity by $500 million and pushed out half of its 2019 debt maturities by four years.
That said, the company agreed to a significant amount of dilution in the form of the 30 million shares of stock. For perspective, that's more than 7% of the company's current outstanding shares. While that's a high price to pay, the company needed to boostliquidity, which will allow it to continue operating while pursuing additional asset sales without any liquidity constraints.
This transaction is another reminder that the offshore oil and gas sector has been particularity hard-hit by the oil market downturn because of the higher drilling costs, which force companies operating in the space to pay up for additional liquidity. This past week, for example, offshore driller Ensco (NYSE: ESV) issued $750 million of 3% exchangeable senior notes due in 2024, which gave it the cash to repurchase notes due in 2019 and 2021. That said, while the convertiblenotes come with a lower interest rate, Ensco investors are worried about future dilution given the exchange ratio for the notes. That's why Ensco's stock sank this week after announcing the deal.
Now what
Energy companies are trying to be as creative as possible to improve their balance sheets and liquidity. However, given the continued stress in the industry, especially offshore, companies must pay a high price for this peace of mind. That said, it's better to see Cobalt pay up for security than to sink into bankruptcy by not taking advantage of an opportunity to raise cash when it can.
10 stocks we like better than Cobalt International Energy When investing geniuses David and Tom Gardner have a stock tip, it can pay to listen. After all, the newsletter they have run for over a decade, Motley Fool Stock Advisor, has tripled the market.*
David and Tom just revealed what they believe are the 10 best stocks for investors to buy right now...and Cobalt International Energy wasn't one of them! That's right -- they think these 10 stocks are even better buys.
Click here to learn about these picks!
*Stock Advisor returns as of Nov. 7, 2016.
Matt DiLallo has no position in any stocks mentioned. The Motley Fool has no position in any of the stocks mentioned. Try any of our Foolish newsletter services free for 30 days. We Fools may not all hold the same opinions, but we all believe that considering a diverse range of insights makes us better investors. The Motley Fool has a disclosure policy.