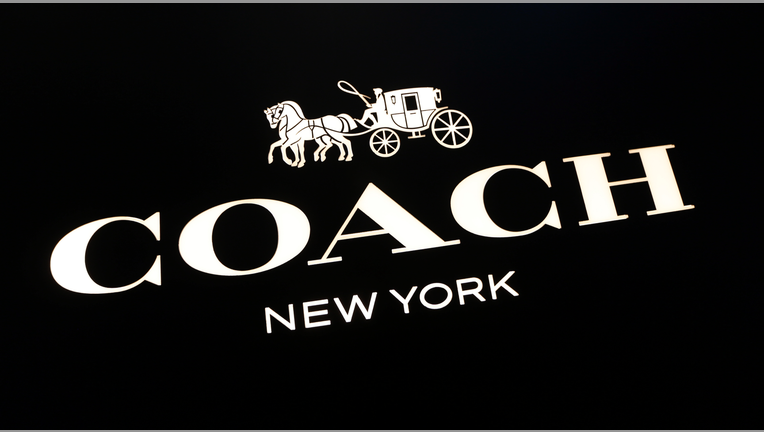 Coach Inc.'s fiscal fourth-quarter profit nearly doubled on lower costs, topping Wall Street expectations.
The luxury handbag maker said profit rose 86 percent to $151.7 million, or 53 cents. Earnings, adjusted for non-recurring gains, came to 50 cents per share.
The results exceeded Wall Street expectations. The average estimate of 14 analysts surveyed by Zacks Investment Research was for earnings of 49 cents per share.
Revenue fell 2 percent to $1.13 billion and missed estimates. The prior-year period included an extra week of sales. Eight analysts surveyed by Zacks expected $1.15 billion.
Selling and general expenses fell 16 percent to $561.5 million, offsetting lackluster sales. Last year, the company started the process of closing 25 percent of its weaker locations within department stores. It also said it would plan fewer promotions and sales
For the year, the company reported profit of $591 million, or $2.09 per share. Revenue was reported as $4.49 billion.
Looking ahead, the company expects revenue between $5.8 billion and $5.9 billion in 2018. Earnings per share are expected to be $2.35 to $2.40 per share. On average, analysts surveyed by FactSet forecast full-year revenue of $5.03 billion and earnings of $2.40 per share.
Coach shares have risen 37 percent since the beginning of the year, while the Standard & Poor's 500 index has risen 10 percent. The stock has risen 22 percent in the last 12 months. In premarket trading, the stock fell 9.6 percent, or $4.50, to $43.40.
_____
Elements of this story were generated by Automated Insights using data from Zacks Investment Research. Access a Zacks stock report on COH at https://www.zacks.com/ap/COH
_____
Keywords: Coach, Earnings Report