Coach 3Q Profit Lifts on Strong Sales, Lower Taxes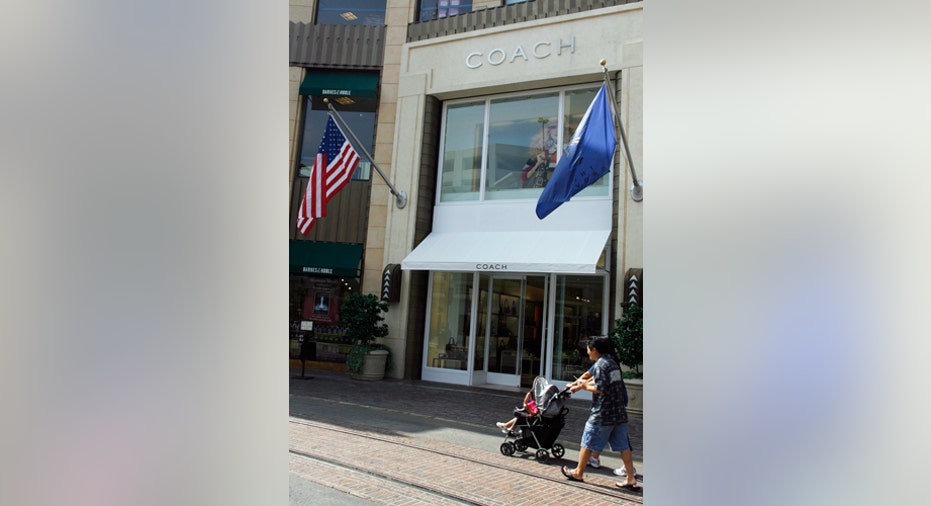 Coach (NYSE:COH) said growth of its men's brands and higher sales in North America helped to offset a sales drop in Japan, leading the company to book a stronger-than-expected 18% improvement in third-quarter profit.
The New York-based maker of luxury handbags posted net income of $186 million, or 62 cents a share, compared with $158 million, or 50 cents a share, in the same quarter last year, beating the Street's view of 60 cents.
Helping the results was a favorable settlement of a multi-year tax return examination that resulted in a substantially lower tax rate of 26.5%, which helped decrease Coach's provision for taxes by $16 million.
Revenue for the retailer, which also sells various accessories and footwear, was $951 million, up 14% from $831 million, ahead of average analyst estimates polled by Thomson Reuters of $947.2 million.
During the three-month period ended April 2, Coach said direct-to-consumer sales climbed 15% to $823 million, led by a 10.3% improvement in North American comparable store sales, offset by a 9% drop in Japan sales, which were impacted by the island nation's March 11 catastrophic earthquake and tsunami.
Indirect sales widened 14% to $832 million on higher shipments into U.S. department stores and international wholesale.
"We're extremely pleased with the strong sales and earnings gains we achieved, marking a continuation of the robust trends we have experienced for well over a year now," Coach CEO Lew Frankfort said in a statement. "We saw continued improvement in productivity in our retail stores, while our factory business remained remarkably strong, with both businesses posting similar increases."
Coach said it estimates that the tragic events in Japan impacted sales by roughly $20 million and earnings by about two-and-a-half cents. It expects a fourth-quarter revenue impact of about $20 million, or 2% of total Coach sales, because of lingering affects of the disaster.
The company announced on Tuesday that its board of directors has voted to increase its cash dividend by 50% to 90 cents a share starting with the dividend to be paid in July.