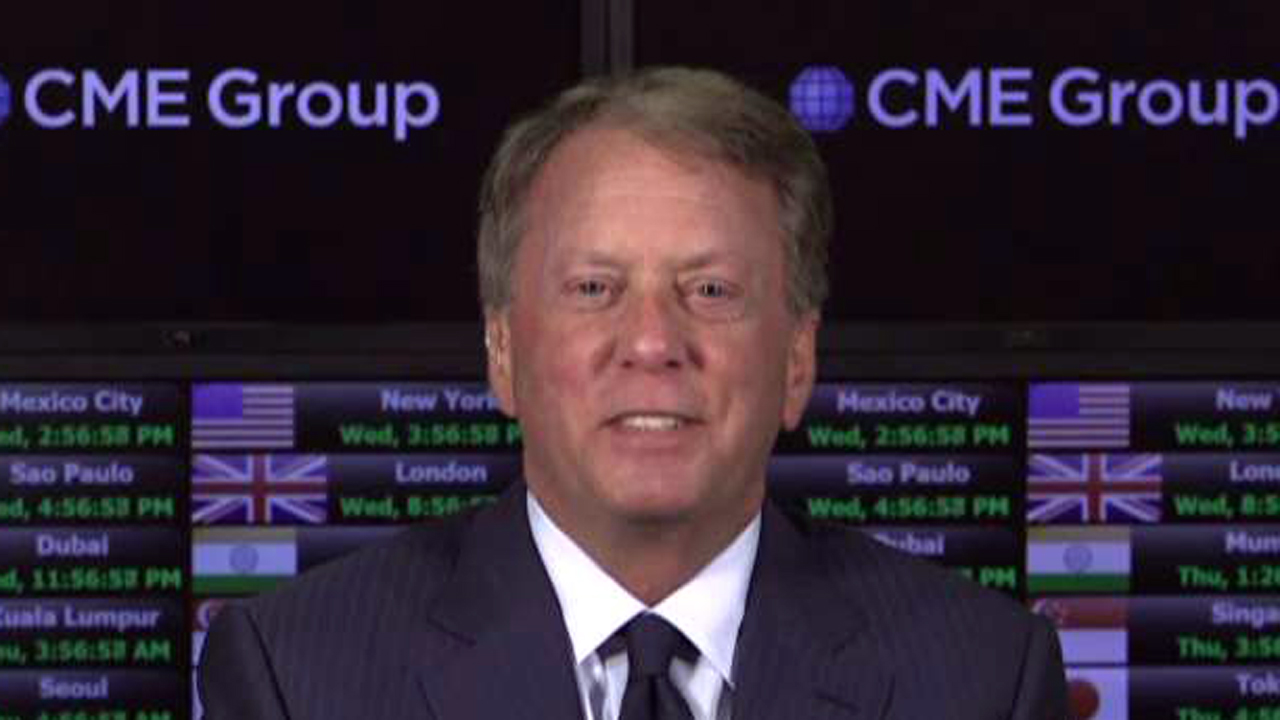 Continue Reading Below
Advertisement
Terry Duffy, CME Group executive chairman and president said on FOX Business Network's Countdown to the Closing Bell, the problem is simple: Producers are getting out of the market because the revenues simply aren't there.
But the future, he said, isn't necessarily as bleak as the data show, and there's room for a comeback.
"What cures that? As we always say, low prices cure….the exploration will come right back into the U.S., and the oil reserves will again go back to historic levels, in my opinion, if we get any kind of rally at all and get more people in the exploration business again," Duffy said.
Another cure: A possible slimdown in production from other global producers.
Earlier this year, four of the world's biggest producers, including two OPEC nations, floated the idea of freezing production at January levels. However, Iran – newly relieved of international trade sanctions – refused to go along with any agreement as it looks to regain its market share.
OPEC meets later this month, and many on the Street are once again wondering if this time the cartel means business when it comes to helping rebalance the oil market.
From Duffy's point of view, any kind of limit to production would be welcome news for U.S. producers.
"We were on a path to create 18.5 million barrels per day here in the U.S. by 2018 when we were trading at $80 per barrel," he said. "So, if in fact the Arab countries and others want to put a freeze on their production, that's only going to help US explorers and we become energy independent."
On Wednesday, WTI settled up 5.18% to $37.75 a barrel after inventory data from the Department of Energy showed crude stockpiles unexpectedly fell last week.