Clue, Wiffle Ball, paper airplane enter Toy Hall of Fame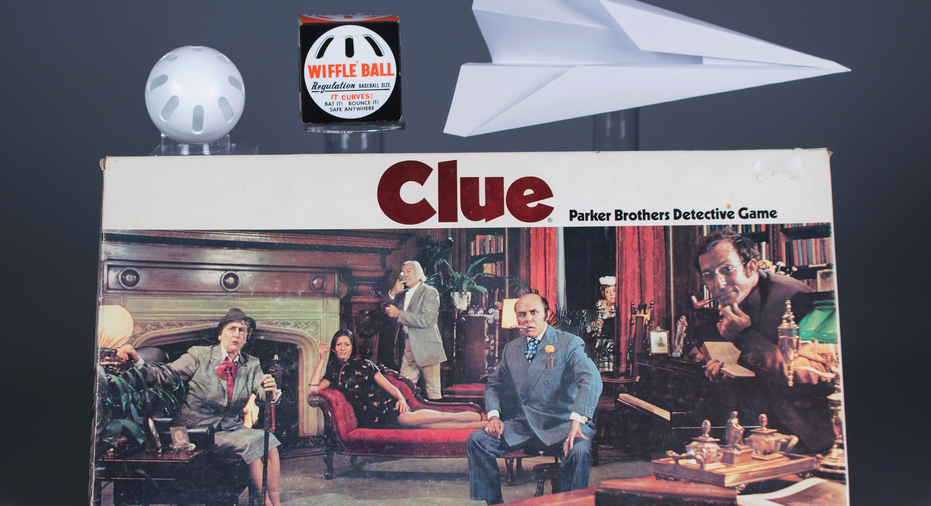 The board game Clue. In the National Toy Hall of Fame. With the Wiffle Ball and paper airplane.
The mystery of which toys earned the status of toy superstardom was solved Thursday with the announcement of the hall of fame's Class of 2017.
The whodunit game Clue, where players also must name the crime scene and murder weapon, continues to sell millions of copies each year since being patented by a British couple during World War II.
"Clue has also had its own movie, been featured in numerous television shows and books and remains an icon of pop culture," said curator Nicolas Ricketts, who added the game has spun off travel, junior and advanced versions, as well as collectors and themed editions.
The annual hall of fame inductees are chosen on the advice of historians and educators following a process that begins with nominations from the public.
To make the cut, toys must have inspired creative play across generations. Historic and modern versions of the winners are displayed in the hall, which is located inside The Strong museum in Rochester, New York.
This year's other finalists were: the game Risk, Magic 8 Ball, Matchbox cars, My Little Pony, PEZ candy dispenser, play food, sand, Transformers and the card game Uno.
Like Clue, the Wiffle Ball remains a big seller more than six decades after it was invented by a retired semi-pro baseball player in Connecticut whose son had given up on regular backyard baseball for lack of space and too many broken windows.
David Mullany began by cutting holes in round plastic parts from a factory, eventually developing a ball with eight oblong slots that allow the ball to grab air and change and slow its trajectory. A strike-out was called a "wiff," according to the family-owned Wiffle Ball Inc., which has produced millions of balls each year ever since.
Some initially pegged the lightweight ball as a fad, said Stephen Mullany, who with his brother represent the third generation to run the company. He credits its ability to level the playing field despite players' ages and ability with helping to keep it around.
"Here we are 60 plus years later," Mullany said, "so it's pretty neat."
Exactly who made the first paper airplanes is unclear, though artist and inventor Leonardo Da Vinci gets credit for designing flying machines out of parchment in the 15th century.
"Where some toys require financial investment, paper airplanes start with a simple sheet of paper, coupled with creativity and dexterity, to produce a toy with infinite aeronautical possibilities," said Christopher Bensch, The Strong's vice president for collections. "They allow the imagination to take off and soar."
The trio joins more than 60 other toys that have been inducted into the hall since its opening in 1998.