Cloudera's IPO: What Investors Need to Know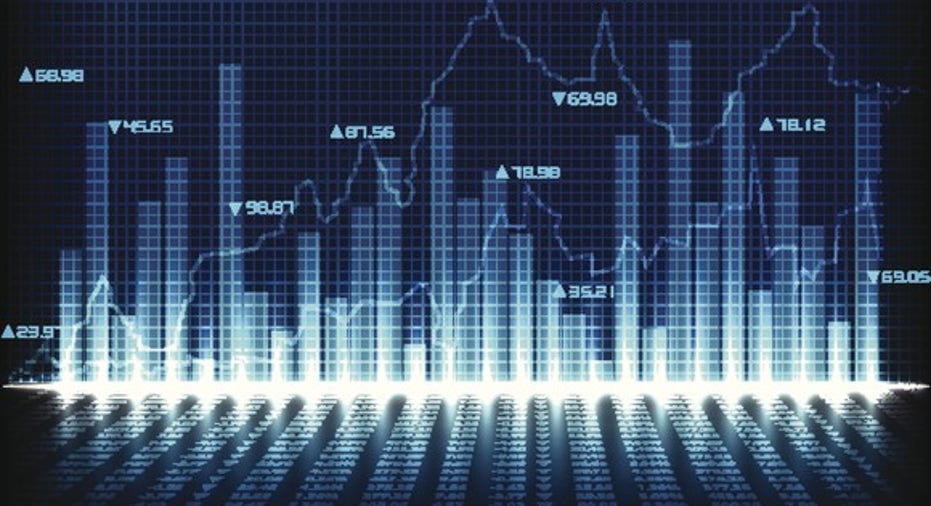 Another high-growth, money-losing unicorn is entering the public markets soon. This time it's Cloudera (NYSE: CLDR), which will trade on the NYSE. Cloudera is expected to price after the market closes Thursday. The company looks to sell roughly 15 million shares at $13 per share for a valuation of $1.66 billion, or $2.27 billion when accounting for unexercised restricted stock. Should Foolish investors snap up the goods?
Image source: Getty Images.
What is Cloudera?
Cloudera is a leading commercial platform that makes use of Hadoop, the revolutionary open-source tool that companies use for data management, machine learning, and advanced analytics. "Our pioneering hybrid open-source software (HOSS) model incorporates the best of open source with our robust proprietary software to form an enterprisegrade platform," the company says.
The company allows businesses to manage and analyze data on-premise as well as cloud providers without cloud "lock-in." Cloudera has contributed to the development of Hadoop, with the company's engineers providing 18 of its 26 integrated platforms. Hadoop's co-founder, Doug Cutting, also works for Cloudera.
As Cloudera is focused on business managers, its software is designed for professionals. Its focus stands in contrast to Hadoop-oriented company Hortonworks (NASDAQ: HDP), which is more of a pure open-source company geared toward data scientists, according to IDC analyst Carl Olofson.
How big is the opportunity?
Cloudera believes it has a large potential market. The company combines the end markets of dynamic data-management systems, artificial intelligence (AI), and predictive analytics software. According to the company's S-1, IDC estimates that in aggregate these markets will grow from $8.7billion in 2015 to $22.1billion in 2020. That's a growth rate of over 20%.
Moreover, Cloudera thinks it may disrupt the traditional database-management markets, which would take the total addressable market up to $65 billion by 2020. In a recent article, however, IDC raised the outlook for AI markets to $47 billion by itself in 2020, which would be a 55% growth rate.
Cloudera targets companies in the Global 8000, a group of large-cap companies worldwide that capture and use a majority of the world's data. The company currently has 500 of the Global 8000 as clients, which accounted for 73% of its total revenue in the past fiscal year. Public-sector clients accounted for 10%.
A look at the books
Revenue in fiscal 2017 grew 57.1% to $261 million year over year, with gross margin expanding from 54.6% to 66.6%, a great sign that there's leverage in the business model.
It gets murkier on the bottom line, however, as sales, marketing, and general and administrative costs skyrocketed, leading to a loss from operations of $187 million. That figure was an improvement over a $204 million loss the year before, but it's still a long way from profitability.
Intel inside
In 2014, Intel (NASDAQ: INTC) invested a large position in Cloudera at a $4 billion valuation. That's a far cry from the $1.66 billion to $2.2 billion Cloudera estimates that the IPO will bring in, and Intel will still own 19.4% of the company following the IPO. While this means the company took a roughly $400 million hit on its investment (20% of a $2 billion loss), that's not the whole story, as Cloudera has optimized its technology to run on Intel architecture today and "is expected to achieve differentiated performance on future Intel platform technologies." Therefore, it's entirely possible Intel will come out on top if it can sell vast amounts of its data-center chips. Intel's data-center business brought in $17.2 billion in 2016, up 8% year over year.
Should you buy?
A "down-round" IPO is nothing to cheer about. At the current valuation, the company would be valued at 6.37 times sales. That's well below other recent IPOs, such as those for Mulesoft and Okta, but it's still above the closest public market peer in Hortonworks,which trades at roughly 3.5 times sales.
The discount to other tech IPOs is probably attributable to the huge operating losses for both Cloudera and Hortonworks. To me, this could be good news or bad. It could be good if the growth opportunity is as large as the Cloudera has stated and it solidifies its first-mover status in the field aggressively. However, bottom-line losses indicate the company won't be profitable anytime soon, which means investors would need to believe in the end story. To that end, co-founder Mike Olson wrote, "You should expect us to make significant disruptive technology bets in the future."
It's hard for me -- or even for techies, based on what I've read -- to know whether Cloudera's proprietary software or Hortonworks' more open model is better. Still, the the opportunity is so large that speculative investors may want to take a small position at half the price Intel paid, as the opportunity in Hadoop applications seems to be huge.
10 stocks we like better than CLOUD CENTRICWhen investing geniuses David and Tom Gardner have a stock tip, it can pay to listen. After all, the newsletter they have run for over a decade, Motley Fool Stock Advisor, has tripled the market.*
David and Tom just revealed what they believe are the 10 best stocks for investors to buy right now... and CLOUD CENTRIC wasn't one of them! That's right -- they think these 10 stocks are even better buys.
Click here to learn about these picks!
*Stock Advisor returns as of April 3, 2017
Billy Duberstein has no position in any stocks mentioned. The Motley Fool recommends Intel. The Motley Fool has a disclosure policy.