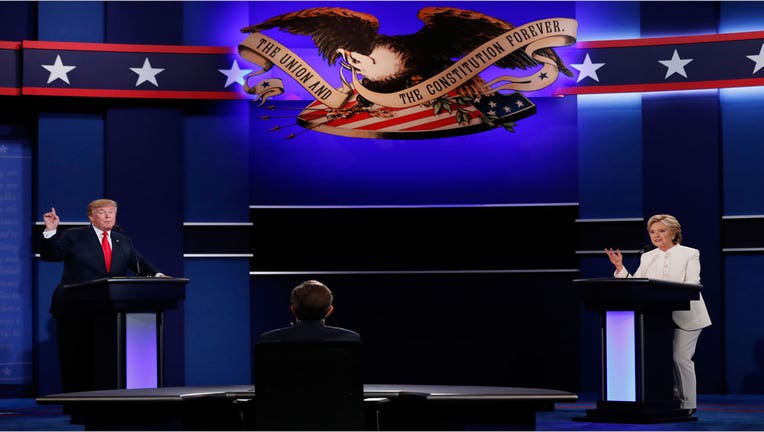 During the Wednesday night presidential debate, Hillary Clinton and Donald Trump brought up the issue of cheap Chinese steel, providing further support for the U.S. steel industry and sector related exchange traded funds.
With Clinton leading in the pre-election polls, the Democratic runner's support for American steel and her anti-Chinese-steel-dumping stance have helped bolster the outlook for the steel industry.
"One of the biggest problems we have with China is the illegal dumping of steel and aluminum into our markets. I have fought against that as a senator. I've stood up against it as secretary of state," Clinton said Wednesday night in response to Trump regretting the decline in American manufacturing and the rising imports from Asian countries like China.
Clinton was also able to get in a one liner after Trump remarked on his Las Vegas hotel bearing his name. "Made with Chinese steel," Clinton responded.
China, which produces half the world's steel, exported a record 112 million tons of steel in 2015, or the equivalent of North America's output, and the emerging market has been accused of dumping on world markets. However, China also laid off about 1.8 million workers in the coal and steel industries, or about 15% of the workforce, in an attempt to diminish its industrial overcapacity.
Additionally, steel has been strengthening this year on policy changes. Since the start of March, U.S. steel has gained ground after Congress passed a new customs and trade enforcement bill allowing the Obama administration to take action against Chinese dumping. The Department of Commerce imposed a 265.79% tariff on Chinese steel.
Looking at the bigger economic picture, with the economic recovery maturing, the materials sector, which is closely tied to the prices of raw materials, have traditionally done well as inflation rises and late-cycle economic expansions help support demand.
Investors who are interested in gaining exposure to the steel industry can look to the targeted VanEck Vectors Steel ETF (NYSEArca: SLX) and the broader SPDR Metals & Mining ETF (NYSEArca: XME).
More From FOXBusiness.com...
SLX tries to reflect the performance of the NYSE Arca Steel Index, which follows global companies involved in the steel industry. Top holdings include prominent names like Rio Tinto 13.7% and Vale SA 10.8%. Country weights include U.S. 38.0%, Brazil 19.7%, U.K. 13.7%, Netherlands 10.7%, Luxembourg 6.9% and South Korea 6.6%.
Investors who want to focus on U.S. steel may turn to XME, which includes a hefty 52.1% tilt toward steel producers, along with 12.5% gold, 8.4% silver, 8.1% aluminum and other positions in various metal miners. XME also limits its top exposures so its portfolio follows a more equal weight methodology, with top positions including Worthington Industries (NYSE:WOR) 5.1%, AK Steel Holding (NYSE:AKS) 5.1% and Allegheny Technologies (NYSE:ATI) 4.8%.
This article is courtesy of our partners at etftrends.com.