Cliffs Natural Resources Inc.'s Stock Surges After Crushing Estimates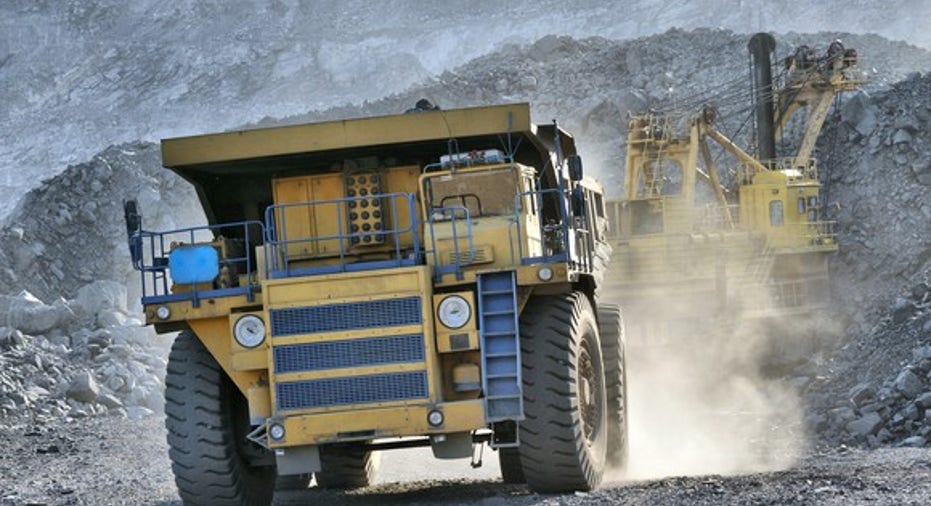 What happened
Shares of Cliffs Natural Resources (NYSE: CLF) rocketed on Thursday and were up more than 16% by 2:30 p.m. EST after the iron ore miner reported expectation-beating fourth-quarter results.
So what
Cliffs Natural Resources reported revenue of $754 million during the fourth quarter, up 58% from the year-ago quarter thanks to higher volumes and pricing, which was $78.8 million ahead of analysts' expectations. Earnings from continuing operations, likewise, surged to $81 million, or $0.42 per share, putting last year's net loss of $58 million in the rearview mirror. Meanwhile, even after factoring out an $0.08-per-share loss from discontinued operations, Cliffs blasted past the consensus estimate by $0.11 per share. As a result of that strong showing, Cliffs' full-year adjusted EBITDA came in at $374 million.
Image source: Getty Images.
However, as good as 2016 was, Cliffs expects 2017 to be even better. The company sees U.S. iron ore sales volumes rising 4.3% this year to 19 million tons. As a result of those volumes, and its expectation for steady pricing of iron ore and steel, the company expects adjusted EBITDA to more than double this year to $850 million. It also ended last year with just $1.8 billion of net debt, down from $2.5 billion at the end of 2015.
Now what
After several tough years, the iron ore market appears to be getting back on its feet. That's all Cliffs needs right now since its bullish outlook only requires pricing to hold at last month's levels. Because of this, it could easily exceed expectations if pricing continues to improve. However, if prices start to slide, it could quickly sour that outlook.
10 stocks we like better than Cliffs Natural ResourcesWhen investing geniuses David and Tom Gardner have a stock tip, it can pay to listen. After all, the newsletter they have run for over a decade, Motley Fool Stock Advisor, has tripled the market.*
David and Tom just revealed what they believe are the 10 best stocks for investors to buy right now... and Cliffs Natural Resources wasn't one of them! That's right -- they think these 10 stocks are even better buys.
Click here to learn about these picks!
*Stock Advisor returns as of February 6, 2017
Matt DiLallo has no position in any stocks mentioned. The Motley Fool owns shares of Cliffs Natural Resources. The Motley Fool has a disclosure policy.