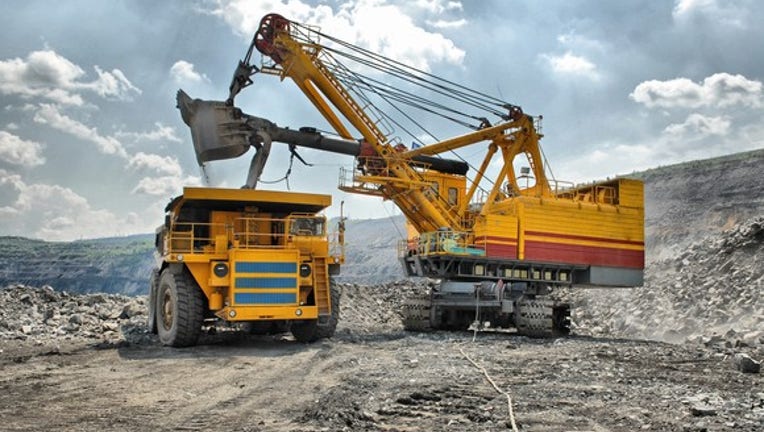 Stocks fell on Tuesday but finished the trading day significantly off of their session lows. By the closing bell, the Dow Jones Industrial Average had lost 79 points, or 0.4%, and the S&P 500 had shed 2 points, or 0.1%:
The key economic report of the day came from the U.S. Department of Commerce, which announced that consumer spending for the month of April jumped at its fastest pace in almost seven years. Consumption spending accounts for two-thirds of economic output, and it grew by 1% last month, compared to March's 0.4% uptick. The fresh data suggests economic growth is gaining momentum, which also bolsters the case for the Federal Reserve to stay on schedule for another interest rate hike in the coming months.
As for individual stocks, both Cliffs Natural Resources and Tata Motors posted unusually large positive moves on Tuesday. Here's why.
Cliffs Natural Resources scares short sellers
Cliffs Natural Resources soared 39% after the mining giant announced it has struck a major supply deal with steel titan ArcelorMittal, its largest customer. Under the agreement, Cliffs will be ArcelorMittal's sole outside supplier of iron ore pellets, to the tune of at least 7 million long tons (and as much as 10 million long tons) through the end of 2026.
While this deal just replaces a previous supply agreement and doesn't represent entirely new business, it does mark a higher overall minimum sales volume -- which is good news for Cliffs. "We arrived at a mutually beneficial agreement, as both companies recognize the importance of bringing sustainable value to our respective businesses," CEO Lourenco Goncalves said in a press release.
The agreement also removes a big question mark about the company's future revenue since its supply agreements were scheduled to expire in the next six months. The deal, management argued, "supports our conviction in the bright future of our Company, its employees, its shareholders, and all other stakeholders." The encouraging news was enough to send many of Cliffs' short sellers, which represented 36% of the float as of late April, running for cover on Tuesday.
Tata Motors' improving sales volume
Tata Motors' stock jumped into positive territory for the year, surging 12% following surprisingly strong quarterly earnings results. The India-based carmaker posted a 19% sales improvement in Q1 as net income tripled. Tata's overall profit margin rose thanks to strong demand in its truck and commercial vehicle segments.
Image source: Jaguar Land Rover.
The Jaguar Land Rover business turned in an especially strong performance, with volumes up 20%. On the other hand, Tata's passenger vehicle division slumped by 30% as the company opted to delay the introduction of its Tata Tiago hatchback.
Looking forward, the carmaker's results will be powered by new model introductions like the Tiago, which Tata plans to roll out at a pace of two vehicle launches every year through 2020. In the meantime, executives were encouraged enough by the recent operating trends that they approved a dividend payout following a one-year break. Shareholders cheered that move, and the surging profit result, by pushing Tata's shares up on Tuesday.
The article Cliffs Natural Resources Inc. and Tata Motors Limited Soar As Stocks Slip originally appeared on Fool.com.
Demitrios Kalogeropoulos has no position in any stocks mentioned. The Motley Fool owns shares of Cliffs Natural Resources. Try any of our Foolish newsletter services free for 30 days. We Fools may not all hold the same opinions, but we all believe that considering a diverse range of insights makes us better investors. The Motley Fool has a disclosure policy.
Copyright 1995 - 2016 The Motley Fool, LLC. All rights reserved. The Motley Fool has a disclosure policy.