Clemson Beats Bama For National Title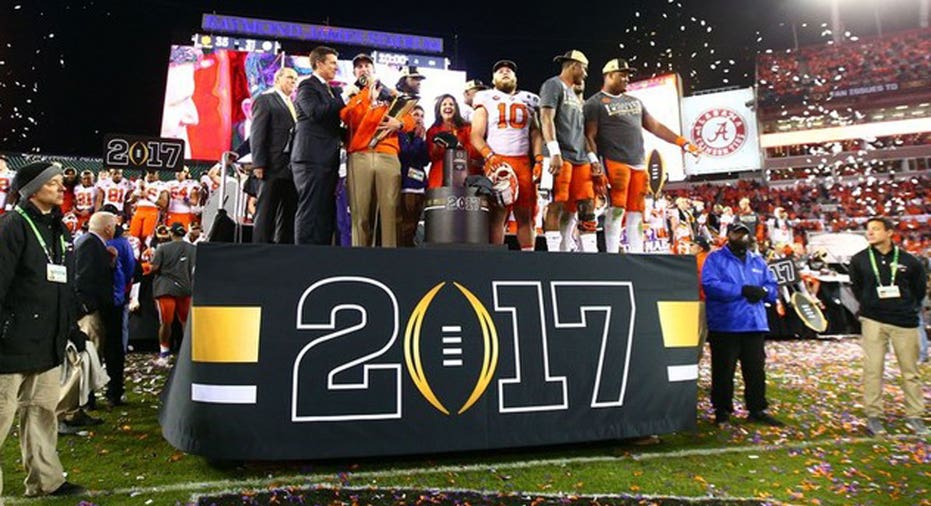 A last-second touchdown gave Clemson a thrilling 35-31 victory over Alabama in the College Football Playoff National Championship on Monday.
In a rematch of last year's title game, which Alabama won, Clemson got their revenge when quarterback Deshaun Watson tossed the game-winning score with just a second left.
Watson threw for 420 yards and three touchdowns and led the final drive after Alabama had seized the lead with a late score of their own.
"I told (my team on the last drive), 'don't panic, let's go finish it. We're built for moments like this,'" Watson said.
"We worked so hard for it and fell short last year. Now we're national champions. It's amazing."
Alabama coach Nick Saban, who has led his program to four titles in eight years, was going for a sixth career national title which would have tied him with Bear Bryant for the most of all time.
Alabama were in command early and took a 24-14 lead into the fourth quarter before Clemsonrallied.
Running back Bo Scarbrough rushed for 93 yards and two scores but went down with an injury in the third quarter and did not return. Quarterback Jalen Hurts gave Alabama a 31-28 lead with 2:07 remaining on a 30-yard touchdown run before Watson responded.
(Writing by Jahmal Corner in Los Angeles; Editing by Peter Rutherford)