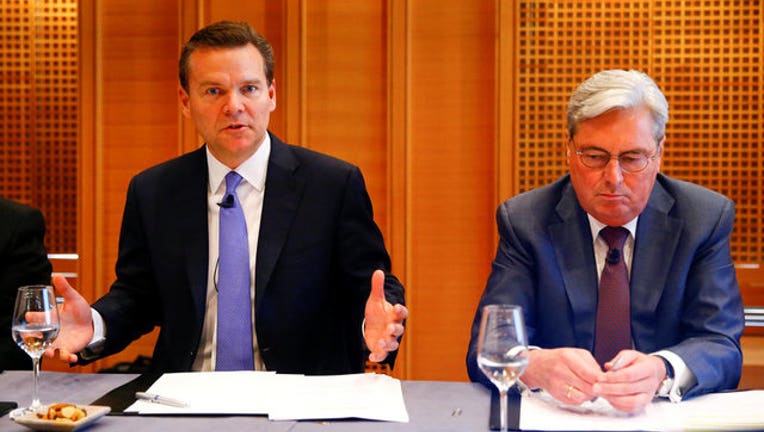 Swiss specialty chemicals maker Clariant and Huntsman have agreed to abandon their proposed $20 billion merger, bowing to a growing number of shareholders who had joined activist investor White Tale to oppose the deal.
"Given the continued accumulation of Clariant shares by activist investor White Tale Holdings and its opposition to the transaction, which is now supported by some other shareholders, we believe that there is simply too much uncertainty as to whether Clariant will be able to secure the two-thirds shareholder approval that is required to approve the transaction," the companies said in a joint statement on Friday.
Both sides had agreed to forego breakup fees.​
White Tale, the investment vehicle formed by hedge fund manager Keith Meister and New York City-based investment fund 40 North to amass Clariant shares, had increased its stake to more than 20 percent, Reuters reported on Thursday, up from more than 15 percent reported in September.
The official announcement came on Friday.
Clariant and Huntsman struck the deal in May that would have given Clariant 52 percent of the combined entity, saying the combination would produce around $400 million in annual cost synergies and create the world's second-biggest specialty chemicals maker behind Germany's Evonik.
But Meister and 40 North's David Winter and David Millstone contended the transaction destroyed value, would not deliver enough benefits and would expose Clariant to Huntsman's debt as well as its volatile commodity chemicals business.
"It both significantly destroys existing Clariant shareholder value and prevents Clariant from pursuing multiple alternative and immediate opportunities to unlock value for its shareholders," White Tale said last month.
(Reporting by John Miller; Editing by Michael Shields)