City hopes for revitalization in aftermath of fraud case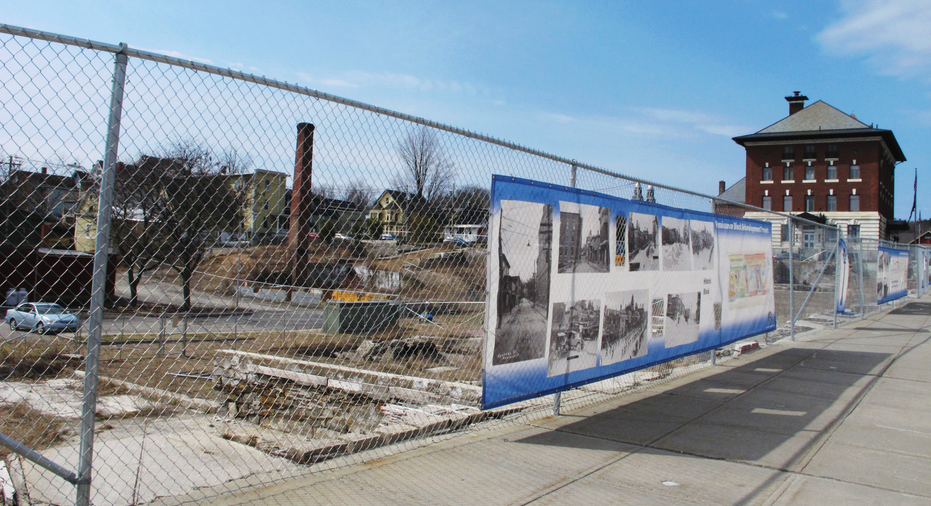 A remote Vermont community down on its luck had looked forward in 2012 to a downtown hotel, office and retail space and a research plant that would bring hundreds of jobs. It now sees just a vacant demolished block that some residents refer to as "the hole."
The redevelopment plans fizzled when the men behind them were charged in 2014 with massive fraud.
Six years later, the small city of Newport on the Canadian border, with a population of 4,300, is left with a razed downtown block dotted with holes where building foundations once stood. One business owner called it "little Beirut."
But some have renewed hopes for revitalization. The community on the southern tip of the long, narrow Lake Memphremagog that reaches into Quebec is now considering using the lot as a summer arts venue before more permanent plans are made.
"It's environmentally cleared. It's ready to be developed," said Bruce James, head of the state's North Country Chamber of Commerce, based in Newport. "We need to see more people in Newport."
The heart of downtown is a two-block section of mostly older brick buildings surrounded by neighborhoods of homes, some stately and historic. A short walk around the corner is the waterfront with a city dock, boardwalk and large waterfront building used for events along the lake.
The region is still recovering from the fraud case that reverberated around northern Vermont.
Four years ago, the former owner of the popular Jay Peak ski resort — about 20 miles west of Newport — and the resort's then-president were accused of misusing hundreds of millions of dollars raised from foreign investors for various developments in and around Jay Peak. The president had overseen Newport's redevelopment plans. It was a big blow to the town that has long struggled with one of the higher unemployment rates in Vermont.
Ashley Connor grew up in the area and recently returned to nearby Westfield and works at the area hospital. She's pleased the dilapidated Main Street's block that housed a jewelry store, restaurant, bookstore and cafe and apartments, was torn down.
"It was kind of an eyesore. We're happy that's it's gone. But now it's kind of like, all right, we're waiting for something to pop up and make Newport beautiful again," she said. "I mean, Main Street is wonderful, but we need more attraction."
Clothing boutique owner Thomas Perry agrees the city needs more and is a beautiful place with a prime waterfront. He's noticed that more people are getting involved in Newport's revitalization and he expects the efforts will result in more shops and attractions in the city in the next few years.
This past winter, the state held a series of meetings in Newport where residents talked about how to boost tourism and what they want for their city.
Real estate consultant David White, who has been working with the city, describes it as a wonderful community with "good bones" and an "interesting downtown."
"It's got its wonderful attributes of Lake Memphremagog and the whole surrounding area. Jay Peak certainly is important, and so there are a lot of assets there," he said.