Citigroup's 4Q Results Top Estimates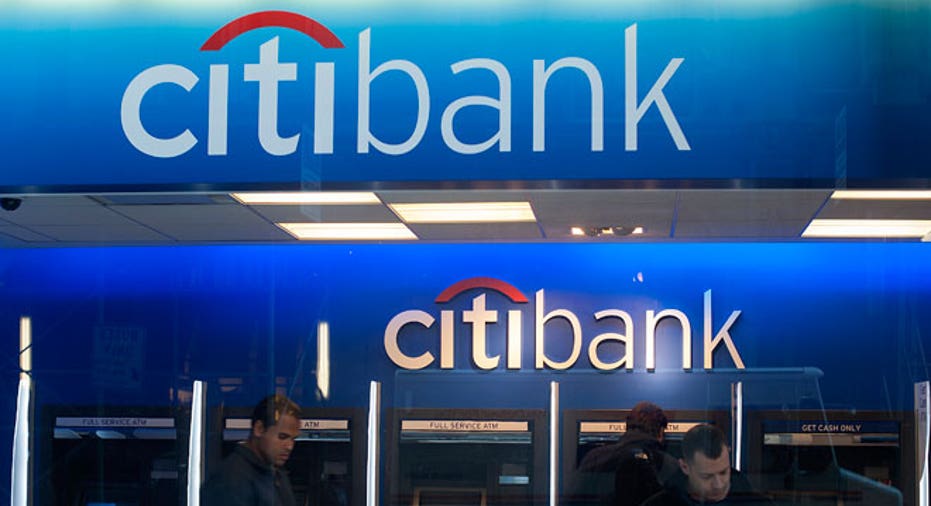 Citigroup Inc reported a massive jump in quarterly profit as a sharp drop in legal costs and gains from the disposal of unwanted assets more than made up for weak revenue from its core business.
Chief Executive Michael Corbat has been looking to shrink Citi to a more profitable core, focus on more promising markets and return capital to shareholders.
The bank's legal and repositioning costs plunged to $724 million in the fourth quarter from $3.55 billion, a year earlier.
Adjusted revenue from its main Citicorp business declined 2 percent, but profit rose as expenses fell 24 percent in the unit.
"We have undoubtedly become a simpler, smaller, safer and stronger institution," Corbat said in a statement. "We have sharpened our focus on target clients, shedding over 20 consumer and institutional businesses in the process," he said.
Investors, however, have been skeptical of Corbat's story and are worried that the bank's results will be undermined by slowing growth in emerging markets, where Citi has more assets than other U.S. banks.
Citi shares fell 3.6 percent to $43.75 in premarket trading, way below the stock's tangible book value of $60.61 as of December end.
Citi's net profit rose to $3.34 billion, or $1.02 per share, in the quarter ended Dec. 31 from $344 million, or 6 cents per share, a year earlier.
Excluding items, the bank earned $1.06 per share, beating the average analyst estimate of $1.05, according to Thomson Reuters I/B/E/S.
Adjusted revenue rose 4.2 percent to $18.64 billion, but the increase came from gains on disposal of assets from Citi Holdings, which shrank 43 percent from a year earlier.
Total expenses fell 22.8 percent to $11.13 billion.
The lender set aside about $250 million to cover losses related to its energy portfolio as depressed crude prices pressure U.S. banks' loans to oil companies.
Citi shares have fallen about 12 percent so far this year, while the broader KBW bank index has declined about 10 percent.
(Reporting by Sweta Singh and David Henry; Editing by Kirti Pandey)