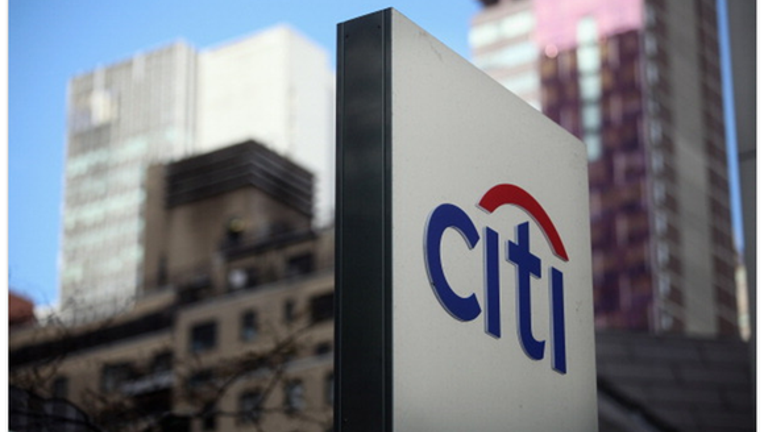 Citigroup reported a 14 percent fall in quarterly profit, much smaller than the 25 percent drop Chief Executive Michael Corbat had warned of early in June.
The bank, which gets more than half its revenue from outside the United States, said on Friday its adjusted net income declined to $4.0 billion in the second quarter ended June 30 from $4.65 billion a year earlier.
Earnings per share slid to $1.24 from $1.45, but beat the analyst average estimate of $1.10, according to Thomson Reuters I/B/E/S.
"These results demonstrate our ability to generate solid earnings in a challenging and volatile environment," Corbat said in a statement. "Nearly all of our net income came from our core businesses and we continued to reduce non-core assets in Citi Holdings."
The drop in Citigroup's profit reflects U.S. banks' struggle against low interest rates.
After the last rate hike in December - the first in almost a decade - the U.S. Federal Reserve was widely expected to raise rates at least twice this year. But Wall Street is now uncertain there would be any rate hikes this year, especially after Britain's shock vote to leave the European Union.
Citigroup's adjusted revenue fell 8.4 percent to $17.55 billion, but beat the average estimate of $17.47 billion.
Net interest margin shrank to 2.86 percent from 2.95 percent a year earlier. Operating expenses declined 5 percent to $10.37 billion as the bank spent on generating more credit card loans.
Net interest revenue fell 5 percent to $11.24 billion.
Investment banking revenue dropped 5.7 percent to $1.22 billion, while total markets and securities revenue rose 9.8 percent to $4.66 billion.
Citigroup, like its rivals, saw a spike in trading volumes after Britain voted on June 23 to exit the European Union.
JPMorgan Chase reported stronger-than-expected trading results on Thursday due in part to high foreign exchange volumes triggered by the vote.
Citigroup shares were up slightly at $44.50 in premarket trading on Friday.
(Reporting by Sweta Singh in Bengaluru and David Henry in New York; Editing by Kirti Pandey)