Citi profit tops estimates; books $22B tax charge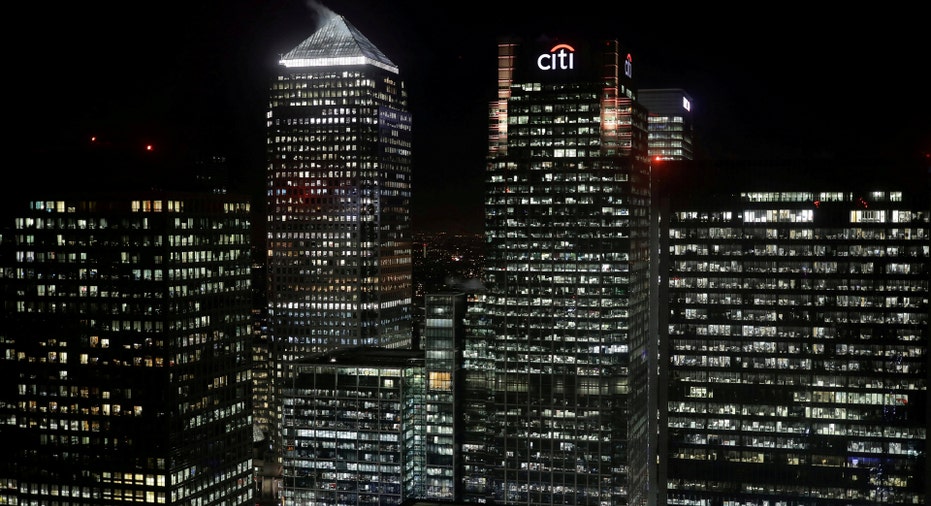 (Reuters) - Citigroup Inc (NYSE:C) on Tuesday posted an $18.3 billion quarterly net loss on one-time tax charges, but said adjusted income rose 4 percent from a year earlier as consumer businesses made up for lower revenue from bond and currency trading. The loss for the fourth quarter was due to a $19 billion write-down on the value of deferred tax assets left from losses in the financial crisis and $3 billion of expenses for the new U.S. tax on past profits earned and kept abroad.
Adjusted to exclude the major tax items, net income rose to$3.70 billion from $3.57 billion. Earnings per share rose to $1.28 per share from $1.14 a year earlier.
Excluding the major tax charges, analysts had expected earnings per share of $1.19. It was not immediately clear if the results were comparable, according to Thomson Reuters I/B/E/S.
Citigroup, the fourth-largest U.S. bank by assets, said it expects to benefit in future quarters from the new tax law as its tax rate falls to about 25 percent in 2018 from 30 percent in 2017. Wall Street analysts expect Citigroup to generally benefit less than other banks as the New York-based bank earns about half of its profits overseas, where corporate tax rates are mostly lower than the United States.
On Friday, JPMorgan Chase & Co (NYSE:JPM), the biggest U.S. bank, said it had taken $2.4 billion in one-time tax expenses, primarily for income earned overseas in the past. The bank said quarterly profit excluding the tax law impact was down 1 percent.(http://bit.ly/2AR7AUe)
Bank of America Corp (NYSE:BAC), the second-biggest U.S. lender, and investment banking house Goldman Sachs Group Inc (NYSE:GS) are expected to report fourth-quarter results on Wednesday.
(Reporting by Sweta Singh in Bengaluru; Editing by Bernard Orr)