Cisco's Chambers Sees Trump Presidency Good for U.S. Business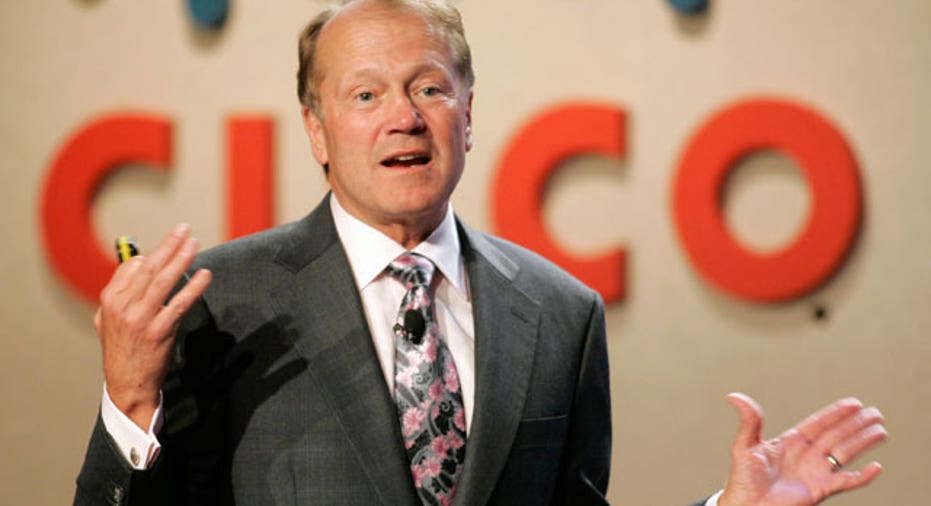 Speaking on the sidelines of the World Economic Forum, Mr. Chambers brushed aside anxiety over the anti-globalization movement that helped propel Mr. Trump to the presidency. That sentiment, he said, was a symptom of anemic U.S. wage growth in recent years that can be fixed by focusing on digital jobs.
"I've been amazed at how short-term focused the world has suddenly become," Mr. Chambers said. "You don't focus on symptoms, you focus on the underlying issues."
He said that anxiety over some of Mr. Trump's positions on trade and his volatile Twitter persona should be set aside: "Give the new administration time. Let them learn."
Many executives at Davos this year have expressed optimism about the economy under a Trump administration, but have been nervous about a rising anti-globalization sentiment that threatens to erect trade barriers of the type championed by the annual gathering. Among the worries: That the fast pace of economic change is displacing workers faster than they can find new jobs.
One reason for optimism, according to Mr. Chambers: The apparent focus of the new Trump administration on paring federal regulations, paired with the possibility of tax amnesty for companies to bring back more than $2 trillion in cash that they are holding overseas. Cisco's overseas cash pile is one of the biggest of any U.S. company, at more than $60 billion.
Mr. Chambers said that while some 40% of large companies will disappear in coming years, he predicts a startup boom will create a crop of "multinational microcompanies" -- or a cottage industry of small firms that use the Internet to sell products around the world -- that will replace the lost jobs.
And nowhere are the global opportunities greater than in India, Mr. Chambers said, praising a digital push backed by Prime Minister Narendra Modi. "If you want to bet on one country in the world right now, bet on India," Mr. Chambers said.