Cisco Is Sitting on a $16 Billion Opportunity, If It Can Hold On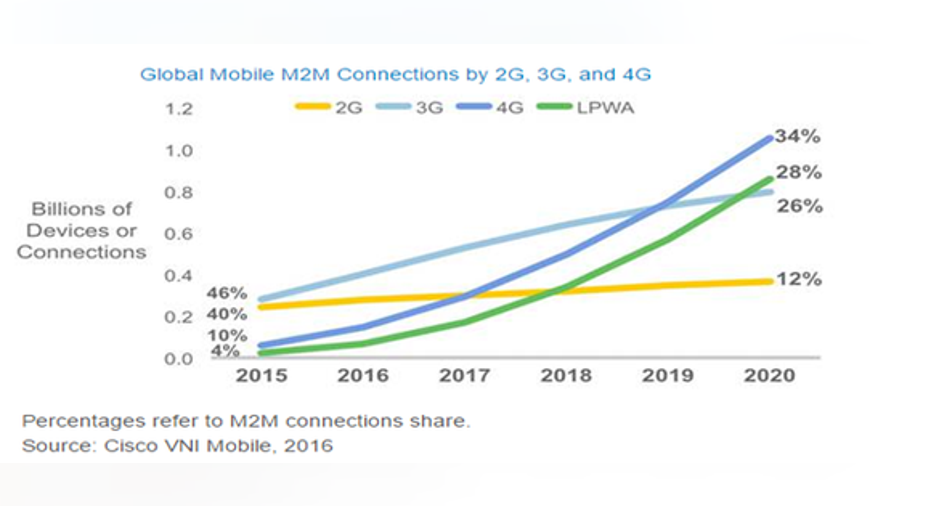 Next generation networking (NGN) will provide a big opportunity for Cisco (NASDAQ: CSCO) as telecom companies will need more equipment to handle the spike in data traffic. As it turns out, data traffic is estimated to grow 53% annually until 2020, creating demand for next-generation routing equipment, a market Cisco currently leads.
How big could NGN routing get?
NGN routing was 15% of Cisco's business in fiscal year 2016, which ended in July last year. The company's market share in this business stood at 40% at that time, putting the size of the overall market at roughly $18.5 billion.
Grand View Research forecasts that the revenue opportunity from routers will rise to $41 billion by 2022, growing at a rate 14.2% annually. This growth rate suggests that the size of the routing market will increase to almost $21 billion this year.
Cisco's current standing in NGN routers puts the segment's revenue at $8.40 billion this fiscal year, up 13% from last year. The company should get close to this mark as its NGN routing revenue in the first half of the fiscal year was almost $4 billion, and its sales should pick up pace in the second half due to order growth.
If Cisco can maintain its currently slice of the NGN market, it could mean revenue of over $16 billion from the segment by 2022.
How Cisco is defending its routing business
The bad news for Cisco investors is that its dominance in routers has slipped of late due to competition from Huawei. Its current 40% hold on the segment is down from roughly 49% a year ago.
However, CEO Chuck Robbins is turning the tide in Cisco's favor and has led 17 acquisitions since taking over in 2015. Robbins has primarily focused on software-related acquisitions to bolster the company's hardware expertise, with the acquisition of Jasper Technologies last year being one such move.
Jasper's technology allows Cisco customers to scale the deployment of Internet of Things solutions as they can both connect and manage devices ranging from cars to jet planes. The company is making a smart move by marrying software excellence with its hardware presence, as a bundled solution should help it sell more routers.
The good news is that the Jasper acquisition has boosted Cisco's customer base. As Robbins points out:
Additionally, Cisco is also making progress on the hardware side of things in technologies such as low power wide area networks, or LPWA. These networks connect those Internet of Things devices that need a higher battery life and have low data consumption requirements.
Image Source: Cisco
LPWA networks are estimated to account for 28% of the global machine to machine connections by 2020. Cisco is well-placed to tap such an opportunity as it has already deployed a comprehensive solution for this market -- LoRaWAN -- that includes two of its industrial routers.
As it turns out, the delivery of both hardware and software solutions to customers is helping Cisco get better. Its NGN routing revenue decline has slowed down to 2% in the first half of fiscal 2017, down from the 4% drop seen last year, and investors can expect more gains due to recent order growth.
Cisco's strong market share will be the key to tapping the opportunity in NGN routers, so it is pulling the right strings in this business by augmenting its hardware portfolio with software offerings. This should allow the company to maintain its dominance in this market and add billions to the revenue in the long run.
10 stocks we like better than Cisco SystemsWhen investing geniuses David and Tom Gardner have a stock tip, it can pay to listen. After all, the newsletter they have run for over a decade, Motley Fool Stock Advisor, has tripled the market.*
David and Tom just revealed what they believe are the 10 best stocks for investors to buy right now...and Cisco Systems wasn't one of them! That's right -- they think these 10 stocks are even better buys.
Click here to learn about these picks!
*Stock Advisor returns as of February 6, 2017.
Harsh Chauhan has no position in any stocks mentioned. The Motley Fool recommends Cisco Systems. The Motley Fool has a disclosure policy.