Cisco Is Now an Even Better Dividend Stock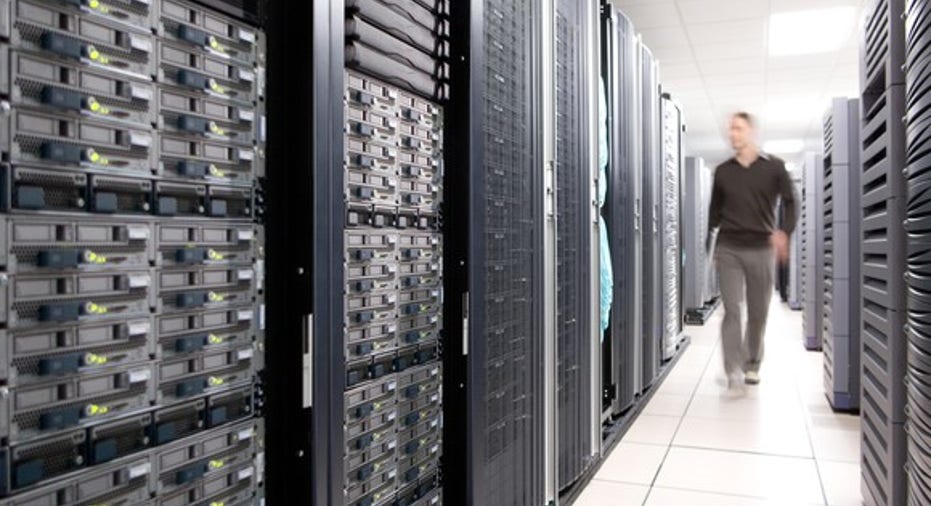 While networking hardware giant Cisco Systems' (NASDAQ: CSCO) fiscal second-quarter report was a bit of a mixed bag, it contained one great piece of news for investors. Cisco announced that it was raising its quarterly dividend to $0.29 per share, up 11.5% from the previous payment of $0.26 per share. With the stock now yielding 3.4%, an already great dividend stock has gotten even better.
Cisco only began paying a dividend in 2011 after it became clear that its days as a rapidly growing company were over. The initial quarterly dividend was just $0.06 per share. Cisco has raised its dividend at least once a year since then, almost quintupling it in just six years.
Data source: Cisco. Chart by author.
Among the technology giants, Cisco has one of the highest dividend yields. A stronger focus on share buybacks over dividends at many of Cisco's peers is one reason for Cisco's higher yield. Cisco has spent billions over the past few years buying back its own shares, but the company's capital return policy is more balanced than most.
| Company | Forward Dividend Yield |
| --- | --- |
| Cisco | 3.40% |
| Microsoft | 2.43% |
| Apple | 1.64% |
| Intel | 2.92% |
| IBM | 3.10% |
Data source: Morningstar.
Cisco spent $4.75 billion on dividends in fiscal 2016 and $3.91 billion on share buybacks. Apple sent shareholders $12.15 billion in dividends while plowing $29.72 billion into share buybacks. Microsoft paid $11.0 billion in dividends and spent nearly $16 billion on share buybacks. Share buybacks can be a big win for investors if the price paid is favorable, but I generally prefer Cisco's dividend-heavy approach.
Will the dividend keep growing?
Cisco generated $12.4 billion of free cash flow in fiscal 2016, putting the payout ratio based on free cash flow, the new $0.29-per-share payment and the most recent share count at about 47%. This gives Cisco some room to grow the dividend over the next few years even if earnings growth doesn't resume. Share buybacks, which reduce the share count and thus the total dividend payment, will also help the cause.
The company's earnings growth has hit a wall in recent quarters, creating a situation where the dividend is growing far faster than earnings. This will eventually become a problem as the payout ratio grows, and if Cisco can't return to consistent earnings growth eventually, middling dividend growth will be the likely result.
Its long-term growth plan involves shifting its business more heavily toward software and services, particularly subscriptions. Switching and routing hardware will remain the core of the company, but those businesses have been inconsistent and are likely unable to drive meaningful growth.
Image source: Cisco.
Cisco's deferred revenue related to subscription software and services reached $4 billion at the end of the second quarter, up 51% year over year. This is spread across Cisco's entire business, but faster-growing segments like collaboration, security, and wireless make up the majority. The move to subscriptions is hurting Cisco's results in the near term, as revenue recognition is pushed into the future, but the subscription business should eventually become big enough to start driving growth for the company as a whole. At least, that's the plan.
Acquisitions are a big part of Cisco's growth strategy, and heavy spending on acquiring companies may put a lid on dividend growth over the next few years. Cisco recently agreed to pay a whopping $3.7 billion for AppDynamics, a software company that was on pace to generate about $230 million of revenue in 2016. More acquisitions are a near certainty as Cisco looks to further build out its software portfolio.
One wild card when it comes to dividend growth is the possibility of corporate tax reform and a tax repatriation holiday. A lower tax rate and the ability to bring billions of dollars in overseas cash back to the U.S. inexpensively would free up a lot of cash for acquisitions, buybacks, and perhaps a higher dividend. Cisco's balance sheet features around $36 billion of cash net of debt, which could fuel dividend growth even if earnings growth remains sluggish.
With another double-digit dividend increase, Cisco has made its stock even more enticing to dividend investors. Dividend growth may slow down going forward, but with a 3.4% yield, Cisco is one of the best tech dividend stocks around.
10 stocks we like better than Cisco SystemsWhen investing geniuses David and Tom Gardner have a stock tip, it can pay to listen. After all, the newsletter they have run for over a decade, Motley Fool Stock Advisor, has tripled the market.*
David and Tom just revealed what they believe are the 10 best stocks for investors to buy right now... and Cisco Systems wasn't one of them! That's right -- they think these 10 stocks are even better buys.
Click here to learn about these picks!
*Stock Advisor returns as of February 6, 2017
Teresa Kersten is an employee of LinkedIn and is a member of The Motley Fool's board of directors. LinkedIn is owned by Microsoft. Timothy Green owns shares of Cisco Systems and IBM. The Motley Fool owns shares of and recommends Apple. The Motley Fool has the following options: long January 2018 $90 calls on Apple and short January 2018 $95 calls on Apple. The Motley Fool recommends Cisco Systems and Intel. The Motley Fool has a disclosure policy.