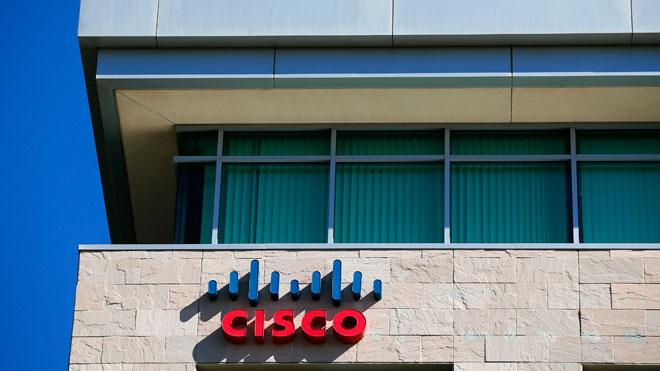 Cisco Systems Inc. (NASDAQ:CSCO) said Wednesday it expects revenue to grow in the current quarter for the first time since late 2015, as it continues a strategic shift away from its legacy hardware and into sales of software and services.
"The network has never been more critical to business success," Chief Executive Chuck Robbins said in prepared remarks. "Cisco is delivering more insights and intelligence as we help our customers build highly secure, intelligent platforms for digital business."
Cisco shares, up 13% this year, rose 4% to $35.47 in after-hours trading.
As part of that business shift, Cisco said in October it had reached a deal to buy BroadSoft Inc., which makes cloud-based communications software.
Over all, first-quarter profit rose 3% to $2.39 billion, or 48 cents a share. Excluding share-based compensation and other items, Cisco said it would have made 61 cents a share, unchanged from the year-earlier period. This year's results are based on 1.4% fewer shares outstanding.
Revenue fell 2% to $12.14 billion, with 32% of revenue being recurring.
Analysts surveyed by Thomson Reuters had expected 60 cents a share in adjusted profit on $12.11 billion in revenue.
For the current quarter, Cisco expects to earn a per-share profit between 46 cents and 51 cents, or 58 cents to 60 cents on an adjusted basis. The companye expects revenue to rise between 1% and 3% from a year earlier. Those figures don't account for the planned acquisition of BroadSoft, the company said.
Analysts had forecast Cisco earning a second-quarter profit of 47 cents a share, or 58 cents a share on an adjusted basis, and revenue rising by 1%.