Cisco Earnings Preview: Recurring Revenue Will Be the Star of the Show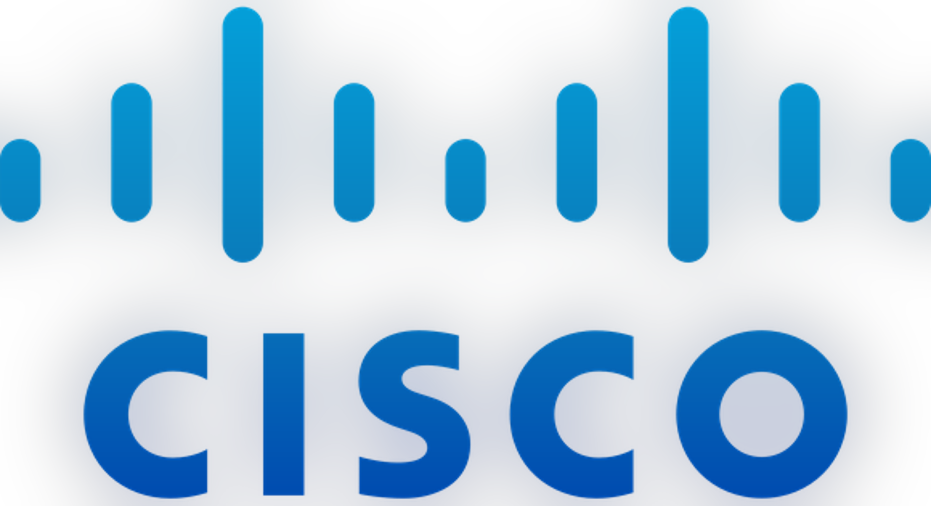 Networking hardware giant Cisco Systems (NASDAQ: CSCO) will need to show further progress in its shift toward software and recurring revenue when it reports its fiscal third-quarter results on May 17 after the market close. The continued slump in the core switching and routing segments will likely weigh on results, with the company expecting a slight revenue decrease overall.
This earnings report comes after a slew of acquisitions meant to bolster the software business. Cisco paid $3.7 billion for AppDynamics in January, and it scooped up software-defined networking company Viptela and artificial intelligence company MindMeld earlier this month in smaller deals. The price Cisco paid for some of these companies, particularly AppDynamics, is questionable, but it needs to make sure it doesn't get left behind.
Image source: Cisco Systems.
What analysts are expecting
Cisco's guidance calls for revenue to be down 2% to flat year over year, and analysts expect a 0.9% drop on average to $11.9 billion. Cisco expects non-GAAP earnings per share to be between $0.57 and $0.59, and the average analyst estimate falls right in the middle at $0.58. That's up $0.01 compared to the third quarter of last year.
Cisco has beaten analyst estimates across the board every quarter going back to early 2014, and another beat could be in the cards if the smaller growth businesses pick up the pace or if the core businesses decline less than expected. It received an analyst upgrade on Monday from Morgan Stanley, with the analyst suggesting that strong security sales could drive equipment upgrades. Along with the company's push toward software, this could help the Cisco gain market share going forward.
This upgrade comes less than a week after BMO downgraded the stock to market perform as it approached its $37 price target. With the stock having more than doubled over the past five years, it's not nearly as cheap as it once was. But it's clear that analysts have differing opinions on its prospects going forward.
It's all about recurring revenue
With Cisco's switching and routing businesses stagnating, the company is turning to software and services as its next great growth driver. Shifting from transactional sales of hardware to recurring revenue from subscriptions is the goal, and the company is making considerable progress in that area.
One way to track this growth is by looking at Cisco's deferred revenue, payments that Cisco has received for products and services yet to be delivered. Total deferred revenue reached $17.1 billion at the end of the second quarter, up 13% year over year. $10.5 billion of that total came from services, which grew 9% year over year. Products accounted for the remaining $6.6 billion, up 19% year over year.
Splitting it up a different way, deferred revenue from software and subscriptions reached $4 billion, surging 51% year over year. Recent acquisitions, heavily skewed toward software, are helping to drive this number higher. The growth rate of software and subscription deferred revenue is what Cisco will emphasize as it tries to convince investors that its growth strategy is working.
Cisco's bottom line has held up well over the past few years as the IT industry underwent dramatic changes. Cloud computing and software-defined networking represent both threats and opportunities for Cisco, and the company's acquisition spree is an attempt to remain relevant in light of these new developments.
The big question: Will Cisco be able to maintain its revenue and margins as it moves further toward software and services? The third-quarter report won't provide an answer, but it will give a progress report on Cisco's multiyear transition.
10 stocks we like better than Cisco SystemsWhen investing geniuses David and Tom Gardner have a stock tip, it can pay to listen. After all, the newsletter they have run for over a decade, Motley Fool Stock Advisor, has tripled the market.*
David and Tom just revealed what they believe are the 10 best stocks for investors to buy right now... and Cisco Systems wasn't one of them! That's right -- they think these 10 stocks are even better buys.
Click here to learn about these picks!
*Stock Advisor returns as of May 1, 2017
Timothy Green owns shares of Cisco Systems. The Motley Fool recommends Cisco Systems. The Motley Fool has a disclosure policy.