Chuy's Sizzles on Expansion-Led Growth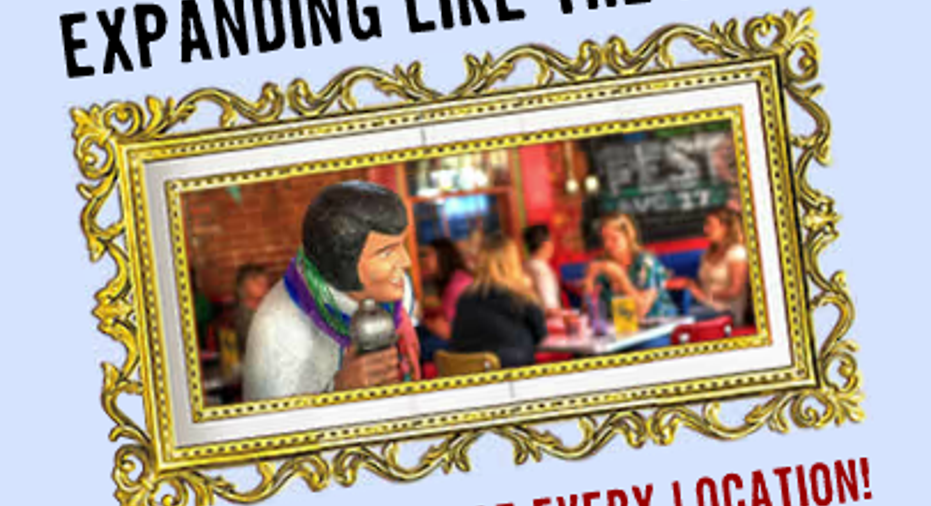 Image source: Chuy's Holdings.
Investors in Chuy's Holdings know quite well how ficklethe restaurant industry can be. Concepts that enjoy huge gains in popularity one year can fall out of favor the next. So far, Chuy's has done a good job of sustaining an impressive growth rate, but coming into Tuesday's first-quarter financial report, investors in the Tex-Mex restaurant chain wanted to see continued evidence of solid growth prospects led both by restaurant-network expansion and solid gains in comparable-restaurant sales. Chuy's results didn't disappoint, and many aspects of its performance improved from earlier quarters.
Let's look more closely at the latest from Chuy's Holdings and what its quarterly results suggest about the future.
Chuy's Holdings heats upChuy's first-quarter results gave investors the positive momentum they wanted to see. Revenue was up 17% to $78.1 million, accelerating from its 15% growth pace in the fourth quarter of 2015 and topping the consensus forecast for $77 million in sales. Net income soared more than 40% to $4.5 million, and that produced earnings of $0.27 per share, which was a nickel per share more than most of those following the stock had expected to see.
Looking more closely at Chuy's results, the ongoing trend of expansion-led growth continued. Comparable-restaurant sales gains contributed to higher revenue, but comps were only up 3.2%, matching its fourth-quarter pace. About two-thirds of the gain in comps came from customers spending more per trip, with the remainder representing greater restaurant traffic. Chuy's brought in $10 million in additional revenue from the 12 new restaurants it opened since the year-ago quarter.
Operating costs also continued to help Chuy's profitability, with the percentage of revenue spent on total restaurant costs falling more than a full percentage point, to 79.6%. Chuy's cited lower labor costs as well as cheaper prices for grocery, dairy, and chicken as driving the improvement. In addition, lower utility costs and cheaper insurance also helped Chuy's bottom line.
Chuy's kept adding new restaurants to its network. New locations in Virginia and Louisiana opened during the first quarter, and three more restaurants have opened in the month since that quarter ended. That brings the total restaurant count for Chuy's locations up to 74.
CEO Steve Hislop kept praising his company's results. "We continue to introduce our brand to more guests with the execution of our development plan," Hislop said. As he usually does, the CEO referred to Chuy's "upbeat, irreverent atmosphere" in helping to differentiatethe restaurant chain from competitors.
Will Chuy's keep getting spicier?Chuy's expectations for the rest of the year remain solid. As Hislop said, "Our development plans remain on track to open 11 to 13 new restaurants in 2016, [and] we will continue to focus on growing our footprint in larger, denser markets, where we are confident we can achieve high unit volumes and attractive unit-level returns." At the same time, Chuy's will also look at adding new locations to smaller existing markets in order to build even more brand awareness.
Chuy's also upgraded its guidance for the full year. Earnings expectations rose by $0.02, setting a new range of between $1.03 and $1.07 per share for 2016. The Tex-Mex chain still expects comps to clock in at around 2%, and similar assumptions as previously seen suggest that the company will hold onto some -- but not all -- of the outperformance in Chuy's performance in the first quarter.
The response to the latest report from Chuy's was positive, with the stock climbing another 2% in after-hours trading following the announcement after a solid performance leading up to the report. So far, Chuy's shows no signs of slowing down, and its steady pace of restaurant expansion seems to be working well for the company right now.
The article Chuy's Sizzles on Expansion-Led Growth originally appeared on Fool.com.
Dan Caplinger has no position in any stocks mentioned. The Motley Fool owns shares of and recommends Chuy's Holdings. Try any of our Foolish newsletter services free for 30 days. We Fools may not all hold the same opinions, but we all believe that considering a diverse range of insights makes us better investors. The Motley Fool has a disclosure policy.
Copyright 1995 - 2016 The Motley Fool, LLC. All rights reserved. The Motley Fool has a disclosure policy.