Chipotle Shares Rattled by Another Illness Outbreak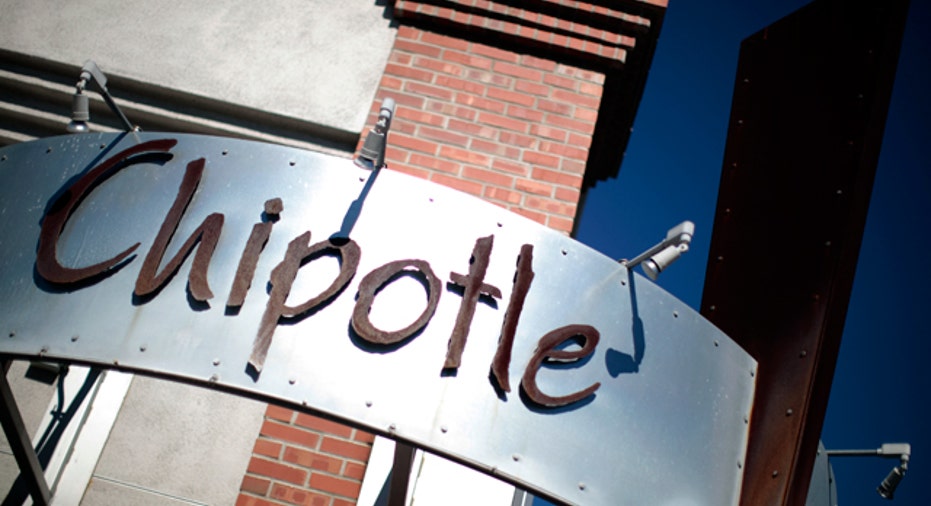 Just when it seemed Chipotle Mexican Grill 's woes were in the past, there were news reports Tuesday of the company closing a Boston outlet after several employees were diagnosed with norovirus.
Shares of the fast-casual restaurant chain are down 2.9% Wednesday to $509.28.
A Chipotle spokesman didn't immediately respond for comment.
The latest report follows a series of illness outbreaks linked to Chipotle that left about 200 people sick toward the end of 2015 and weighed on the burrito chain's sales. Two E. coli outbreaks at the end of last year sickened 60 people across 14 states. And in December, about 140 people in Boston reported feeling ill as part of a norovirus episode at a Chipotle there.
The drop in share price Wednesday comes after Chipotle's stock had rebounded 30% since mid-January through Tuesday's close after executives delivered a public presentation, saying they expected Chipotle to win back customers and emerge a "much stronger" company. The Centers for Disease Control and Prevention also said in early February that the two E. Coli outbreaks linked to Chipotle in the last quarter of 2015 appeared to be over.
Chipotle's shares had tumbled 47% from the middle of October to the middle of January as the two E. coli outbreaks and December's norovirus episode left Chipotle investors queasy.
Same-store sales at the company slid 15% in the final quarter of 2015. And, even though, executives tried to assuage concerns on the company's latest earnings call in early February, co-CEO Monty Moran still said that 2016 would be "very difficult" relative to past performance.