Chipotle Mexican Grill: The Important Story Everyone Is Missing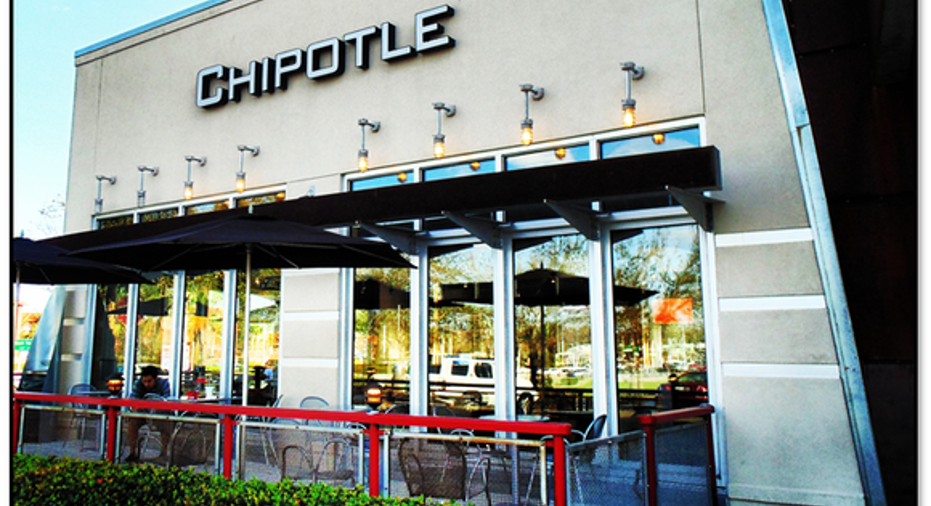 Image source: Wikimedia Commons.
If you were disappointed by Chipotle Mexican Grill's first-quarter results, which has caused its share price to fall more than 6% on Wednesday, then you're looking at the wrong thing.
There's no getting around the fact that its results were dismal, reflecting the impact from its food-borne illness crisis at the end of last year.
It reported its first quarterly loss as a publicly traded company.
Revenue fell by 23% compared to the first quarter of 2015.
Same-store sales were off by 29.7% on a year-over-year basis.
But Chipotle isn't letting this crisis go to waste. Since the beginning of the year, it has repurchased $645 million worth of common stock at an average price of $463 per share. That equates to a 40% discount to Chipotle's 52-week high.
All told, the fast-casual chain has bought back 2 million shares of stock since a spate of food-borne illness crises erupted in the second half of 2015. By doing so, it will have reduced its outstanding share count by more than 6%.
Data source: Chipotle Mexican Grill. Chart by author.
This may seem like an odd use of capital at a time when Chipotle is still reeling from the effects of these crises. But unless your strategy is to buy high and sell low, which admittedly is what most companies do when executing buyback programs, this is exactly when a company should be repurchasing stock.
If you look at the top-performing CEOs since World War II, as William Thordike does in The Outsiders, the one thing they shared was a hyper-rational approach to capital allocation. "When their stock was cheap, they bought it (often in large quantities), and when it was expensive, they used it to buy other companies or to raise inexpensive capital to fund future growth," Thorndike writes.
The eight CEOs profiled by Thorndike offer compelling proof of the virtue of this approach. On average, they outperformed the S&P 500 by more than 20 times during their respective tenures. Even the indomitable Jack Welch, the former CEO of General Electric and a commonly cited prototype of an extraordinary executive, paled in comparison.
To think that Chipotle's issues right now are anything but temporary is to ignore the fact that almost every other major food chain in the United States has survived a similar crisis in the past. Peoplediedfrom an E. coli outbreak atJack in the Box in 1993, yet its stock has since returned nearly 3,500%.
My point is that Chipotle will recover. It may take a year (or two). But when it does, investors who buy in now will benefit immensely from the company's unusually shrewd approach to capital allocation.
The article Chipotle Mexican Grill: The Important Story Everyone Is Missing originally appeared on Fool.com.
John Maxfield owns shares of Chipotle Mexican Grill. The Motley Fool owns shares of and recommends Chipotle Mexican Grill. Try any of our Foolish newsletter services free for 30 days. We Fools may not all hold the same opinions, but we all believe that considering a diverse range of insights makes us better investors. The Motley Fool has a disclosure policy.
Copyright 1995 - 2016 The Motley Fool, LLC. All rights reserved. The Motley Fool has a disclosure policy.