Chinese economy grew much faster than expected in January and February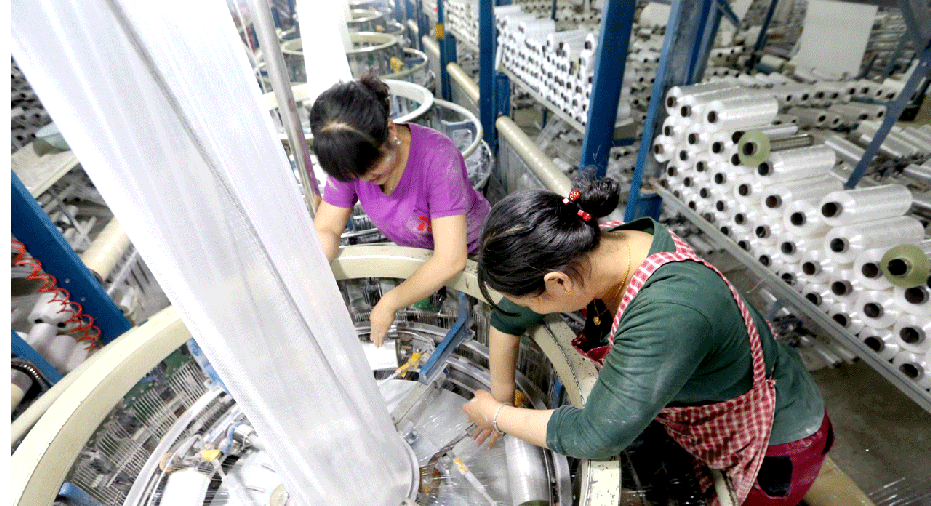 Chinese economy expanded at a much faster-than-expected pace in the first two months of 2018, suggesting the world's second-largest economy is on a strong footing despite government efforts to rein in financial risks and fight pollution.
Economic data--industrial production, fixed-asset investment and retail sales--all came in higher than market expectations.
China releases combined data for January and February to limit distortions caused by the Lunar New Year holiday, which was in January last year but February this year.
Value-added industrial output, a rough proxy for economic growth, expanded by 7.2% in January and February from a year earlier, compared with a 6.2% on-year increase in December, the National Bureau of Statistics said Wednesday. The increase outpaced a median forecast for a 6.1% rise by economists surveyed by The Wall Street Journal.
Industrial production rose 0.57% on-month in February, compared with December's 0.52% growth.
Fixed-asset investment outside rural households climbed 7.9% in the first two months of 2018 from a year earlier, quickening from a 7.2% increase in 2017. The rise in fixed-asset investment, a closely watched indicator of construction activity, beat economists' forecast for a 7.0% gain.
Retail sales grew 9.7% on-year in January and February, accelerating from a 9.4% rise in December and beating a 9.6% growth forecast from economists.
Write to Grace Zhu at grace.zhu@wsj.com