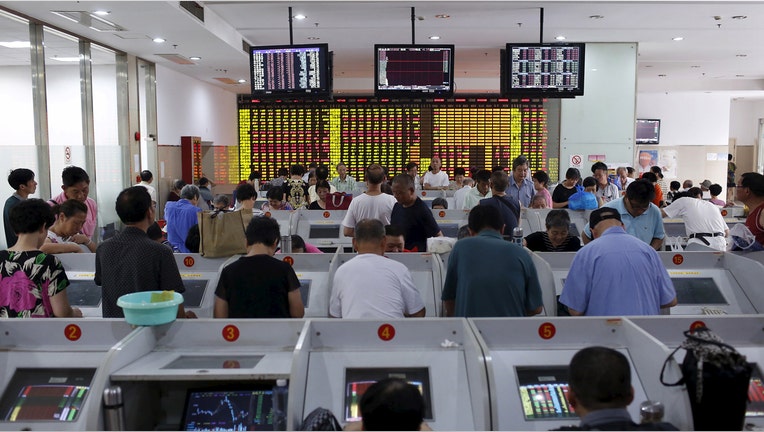 Chinese stocks rose slightly on Friday, the last trading day of 2016, but the blue-chip index ended the year more than 11 percent lower despite signs of resilience in the world's second-largest economy.
The Chinese market did find its footing after a deep plunge early in 2016. The two main market indexes finished the year more than 17 percent above a February trough.
On Friday, the CSI300 index rose 0.4 percent, to 3,309.99 points at the close, while the Shanghai Composite Index gained 0.2 percent, to 3,103.40 points.
For the year, the Shanghai index lost 12.3 percent.
In contrast to losses in China, the Dow Jones Industrial Average, a U.S. benchmark, was on track to end 2017 up more than 10 percent.
China's economy has performed better than many analysts expected this year, thanks to generous government stimulus in the form of record bank lending and increased infrastructure investment.
But in the final months of the year, investor sentiment turned more cautious as Beijing stepped up efforts to control a mountain of debt, reining in riskier investments and targeting asset price bubbles.
A red hot housing rally and investment are also showing signs of fatigue after a year-long rally, though most markets watchers expect only a mild correction in housing prices, not a full-blown collapse.
In 2016, nearly all sectors retreated.
(Reporting by Jackie Cai and John Ruwitch; Editing by Richard Borsuk)