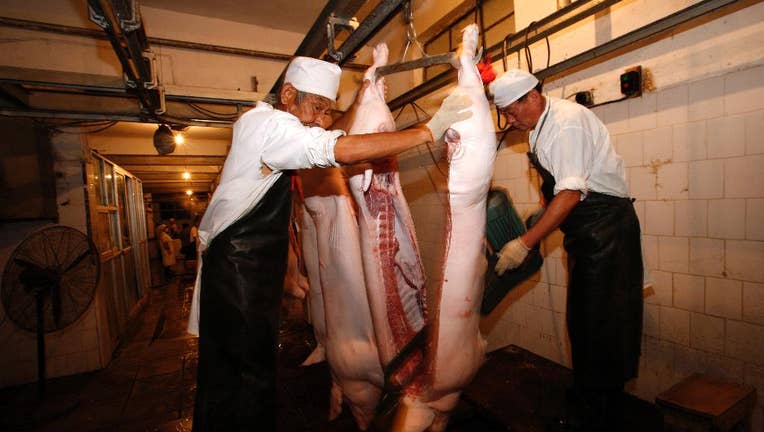 China's consumer inflation edged up in August to 2 percent, driven by higher costs for pork and fresh vegetables.
The rate reported Thursday was an increase over July's 1.4 percent. That was due largely to a 3.7 percent increase in food costs, which included a 15.9 percent rise for fresh vegetables and 9.3 percent for pork.
Producer prices, measured as goods leave the factory, declined 5.4 percent from a year earlier.