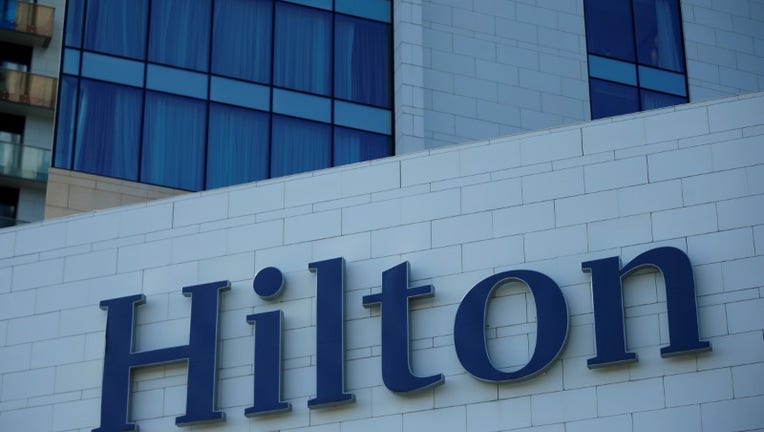 (Reuters) - Hilton Worldwide Holdings Inc's main shareholder HNA Tourism Group will sell about 63 million shares of Hilton common stock in a secondary offering, making good on signals it would exit its stake in the U.S. hotel operator.
Hilton announced the issue on Monday in a statement that also raised its first-quarter profit forecast.
HNA held a 26 percent stake, or about 82.5 million shares, in Hilton as of April 5. Its parent, HNA Group Co Ltd, said last week it would sell some or all of the $6.3 billion stake in Hilton.
Hilton, which also owns the Waldorf Astoria brand, said it now expects first quarter adjusted earnings per share in a range of 52-54 cents per share, up from 43-47 cent per share previously.
Hilton also raised its quarterly forecast for revenue per available room (RevPAR), a key performance metric for the hotel industry, to 3.5 to 4 percent, from 1 to 3 percent.
The company said underwriters will have a 30-day option to purchase up to an additional 9.4 million shares of its common stock from HNA.
Hilton has agreed to repurchase from HNA 10 million shares of its common stock at a price equal to the one at which the underwriters will purchase shares from HNA, less 1 percent of the public offering price per share.
Hilton will have the option to repurchase from HNA up to an additional 6.5 million shares of its common stock at the same price.
The company will not receive any proceeds from the sale of shares in this offering, Hilton said.
(Reporting by Ankit Ajmera in Bengaluru; Editing by Shounak Dasgupta and Patrick Graham)