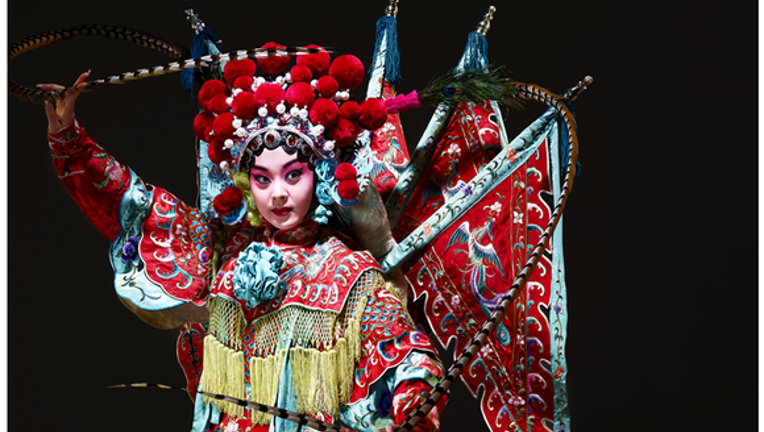 The four biggest banks in the world are all based in China. Image source: DigitalVision/Thinkstock.
With public sentiment still incensed by the notion of too-big-to-fail banks, I think it's worth putting all of this into perspective. To this end, a new report from SNL Financial shows that China's biggest bank is 45% larger than America's biggest bank, JPMorgan Chase .
The report ranks the 100 biggest banks in the world. And even though JPMorgan Chase's $2.35 trillion in assets make it the largest in the United States, outpacing runner-up Bank of America by roughly $200 billion in assets, it doesn't even crack the top five once all other global banks are included -- click here to see the 10 biggest banks in America.
The world's four biggest banks are all based in China -- and, it's worth noting, controlled by the Chinese government. The Industrial and Commercial Bank of China tops the list with $3.42 trillion in assets. It's followed by China Construction Bank, Agricultural Bank of China, and Bank of China, respectively -- the latter of which moved up from fifth place in last year's ranking.
Fifth place this year goes to Japan's Mitsubishi UFJ Financial Group. In sixth place is the United Kingdom's HSBC Holdings. And, finally, JPMorgan Chase comes in seventh. The only other U.S.-based bank to make the top 10 is Bank of America, which ranks ninth -- Wells Fargo and Citigroup place 11th and 13th, respectively.
Data source: SNL Financial.
As bad as this might sound -- and it is indeed a serious issue for the United States, which has ceded manufacturing to countries in Asia and should thus seek to maintain its position at the summit of global finance -- the situation isn't quite as dire as it might otherwise seem.
This is because most other banks around the world use IFRS accounting principles, which inflate their size vis-a-vis U.S. banks such as JPMorgan Chase, Bank of America, and Citigroup. If all banks used the same system, JPMorgan Chase would rank second in the world with $3.25 trillion in assets, Bank of America would come in fourth with total assets of $2.78 trillion, and even Citigroup would break into the top 10 with $2.30 trillion in assets.
More from The Motley Fool
China's dominance of the top of the list -- irrespective of accounting treatment -- adds substance to JPMorgan Chase CEO Jamie Dimon's argument that Americans' aversion to too-big-to-fail banks naively ignores geopolitics. As he noted in his latest shareholder letter:
My colleague Alex Dumortier takes issue with this assessment, calling Dimon's appeal to economic nationalism "bizarre." I disagree. In my opinion, Dimon's point is valid, and it's one that policymakers should take into serious consideration.
The article China's Biggest Bank Is 45% Larger Than America's originally appeared on Fool.com.
John Maxfield owns shares of Bank of America and Wells Fargo. The Motley Fool owns shares of and recommends Wells Fargo. The Motley Fool has the following options: short May 2016 $52 puts on Wells Fargo. The Motley Fool recommends Bank of America. Try any of our Foolish newsletter services free for 30 days. We Fools may not all hold the same opinions, but we all believe that considering a diverse range of insights makes us better investors. The Motley Fool has a disclosure policy.
Copyright 1995 - 2016 The Motley Fool, LLC. All rights reserved. The Motley Fool has a disclosure policy.