China Stocks Slump 7% on Weak Data Surveys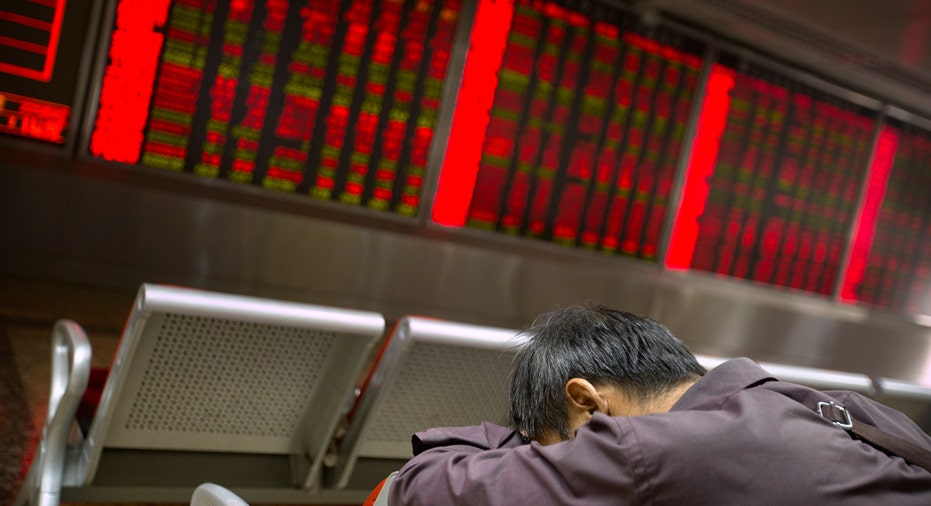 Chinese stock markets tumbled 7 percent in their opening session of 2016 on Monday as weak factory activity surveys and falls in the yuan added to concerns about the struggling economy, forcing exchanges to suspend trade for the first time.
Early losses quickly snowballed in the afternoon, with trading suspended around 0530 GMT, about 90 minutes before the regular close.
Selling intensified after a brief 15-minute trading halt early in the afternoon when main indexes had shed 5 percent, and activity in Shanghai and Shenzhen was halted for the day soon after.
It was the first day that the China markets so-called "circuit breakers," intended to curb volatility, had been in effect.
The blue-chip CSI300 index .CSI300 ended down 7 percent at 3,470.41 points, while the Shanghai Composite Index lost 6.9 percent to 3,296.66.
Hong Kong's Hang Seng Index was pulled down 3 percent in response.
A private survey early in the day showed China's factory activity contracted for the 10th straight month in December, and at a sharper pace than in November.
An official survey on Friday, which focuses on larger, state-owned firms, showed a fifth month of contraction, though a pick-up in the services sector could cushion the impact on the broader economy.
Investors also dumped stocks ahead of the imminent expiration of a share sales ban on listed companies' major shareholders, which had been imposed during the market crash last summer.
"The slump apparently triggered intensified selling, while the triggering of the circuit breaker seems to have heightened panic, as liquidity was suddenly gone and this is something no one has experienced before," said Gu Yongtao, strategist at Cinda Securities
"It was a stampede."
(Reporting by Samuel Shen and Pete Sweeney; Editing by Kim Coghill)