China Stocks Pressured by Sliding Yuan but Pull Off Lows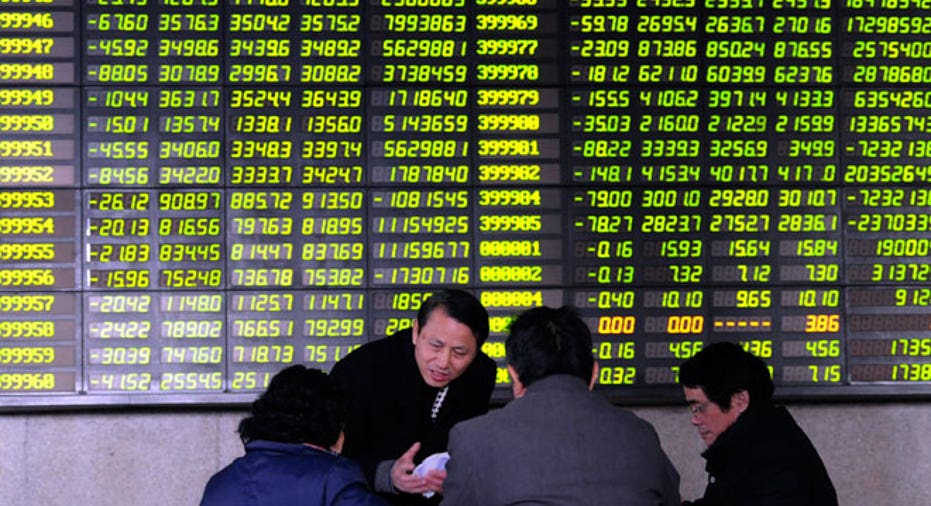 Chinese stocks struggled on Wednesday as the yuan fell to fresh 5-1/2 year lows and investors fled riskier assets on worries over the fallout from Britain's shock decision to leave the European Union.
The blue-chip CSI300 index rose for eighth straight day, gaining 0.3 percent to 3,216.80. The Shanghai Composite Index climbed for a fourth straight day, rising 0.4 percent to 3,017.29 points.
Both indexes fell 0.3 percent in early trade, but buying interest revived later in the session. Consumer stocks rose 3.8 percent, with resources and healthcare up 1.8 percent. Banks slid.
Analysts say the market will likely hover around 3,000 points for some time to consolidate gains in the past few weeks.
The yuan fell to its lowest against the dollar since November 2010 earlier on Wednesday, extending its slide to a fifth straight session, after China's central bank sharply weakened its official guidance rate as the dollar surged.
Traders fear the central bank will let the yuan weaken even further to help the country's struggling exporters, but a record 4.5 percent drop against the dollar last year did little to turn shipments around in the face of stubbornly weak global demand.
(Reporting by Michelle Chen and Donny Kwok; Editing by Kim Coghill)