China Stocks Have Worst Week Since June as Hope for Govt Rescue Slumps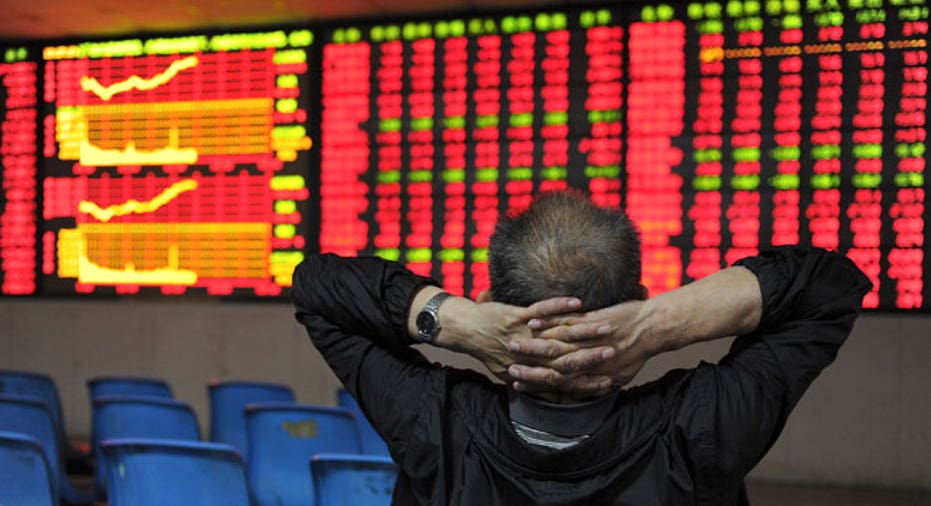 China stock markets tanked more than 4 percent on Friday, taking weekly losses for the main indexes to nearly 12 percent and casting doubt over Beijing's ability to prevent another bout of panic selling as the market neared collapse again.
The latest tumble followed similar declines in global markets and reflected sharp across-the-board falls in Chinese stock index futures as bears claimed victory over bulls on the settlement day for August index futures contracts. <0#CIF:>
Friday's plunge may also have been exacerbated by a private survey showing Chinese factory activity shrinking in August at the fastest pace in nearly 6-1/2 years.
But many investors also pointed to signs that regulators' commitment to pushing up the market has weakened. On Aug. 14, the China Securities Regulatory Commission (CSRC) said it would allow market forces to play a greater role, while keeping state investors involved to maintain stability.
On Friday, the CSI300 index of the largest listed companies in Shanghai and Shenzhen fell 4.6 percent, to 3,589.54, bringing the week's loss to 11.9 percent - the worst performance since mid-June. The CSI300 has now given up all the gains it made since mid-March.
DOUBLE-DIGIT TUMBLES
The Shanghai Composite Index lost 4.2 percent, to 3,507.74 points. For the week, that index tumbled 11.5 percent, the sharpest drop since the week ending July 3, and near the low it hit on July 9 during the height of the recent market rout.
Hong Kong shares fell in tandem. The Hang Seng Index lost 1.5 percent on Friday, and 6.6 percent this week, putting it back near where it was in May 2014 and making it a bear market territory, with a fall of more than 20 percent since April.
The China Securities Regulatory Commission (CSRC) made no mention of this' week's slump during its regularly scheduled press conference after market close on Friday, nor did it take questions on the topic.
However, the CSRC announced on its official social media feed that it is investigating major stakeholders in listed companies for illegally selling off their shares.
According to regulations promulgated during the height of the market collapse in July, Beijing prohibited those holding over 5 percent of any given listed company's shares from selling for 6 months.
Cosmetic investor sentiment was already bearish after an earlier slump on Tuesday, when markets lost over 6 percent due to general malaise over policy direction. Investors remain anxious after a surprise decision on August 11 by the central bank to sharply devalue the yuan.
DEEPENING WEAKNESS
That was followed by other signs of deepening weakness in the world's second-largest economy, most recently the preliminary Caixin/Markit China Manufacturing Purchasing Managers' Index (PMI) reading for August, which fell from July's reading and disappointed forecasts.
"The sentiment remained relatively bearish for most of the week with the poor economic data and absence of clear short-term positive triggers adding downward pressure to the market," wrote Gerry Alfonso, director at Shenwan Hongyuan Securities Co.
"The soft China Caixin PMI figure caused the market to close on Friday rather poorly."
Investors dumped shares across the board, including companies with investments from government rescue funds, making their share price surges in the past days short-lived.
Money into these stocks backed by the "national team" - institutions enlisted by the government to support the market - are speculative in nature, according to Gui Haoming, analyst at Shenwan Hongyuan Securities.
"Many market participants are totally at a loss, so they can only make speculative bets on such concepts," he said.
Telecoms and tech stocks were among the weakest sectors, while banking outperformed the broader market. Reporting by Samuel Shen and Pete Sweeney; Editing by Richard Borsuk