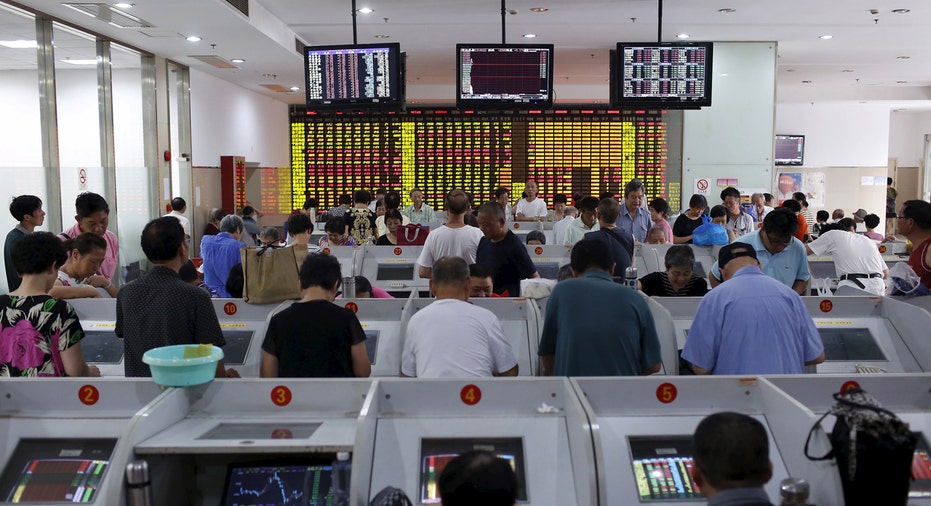 China stocks closed up on Tuesday supported by consumer staples and automobile shares, but gains were limited on concerns that regulators are moving to reduce leverage in the country's financial markets.
The CSI300 index of the largest listed companies in Shanghai and Shenzhen rose 0.7 percent, to 3,342.63 points, while the Shanghai Composite Index gained 0.6 percent to 3,090.71 points.
The start-up ChiNext board outperformed the market and finished up 2.1 percent on Tuesday.
"In China, money is moving into properties, rather than stocks, as regulators are reducing leverage in financial markets. It may take a while before Chinese stocks resume its uptrend again," said Yang Hai, analyst at Kaiyuan Securities Co. in Xi'an.
The consumer staples sector was among the top gainers with its subindex rising 1.0 percent. Automobile shares rallied, led by Anhui Jianghuai Automobile, whose shares jumped nearly 9.8 percent at one point, ending the day up 7.9 percent.
(Reporting by the Shanghai Newsroom; Editing by Jacqueline Wong)