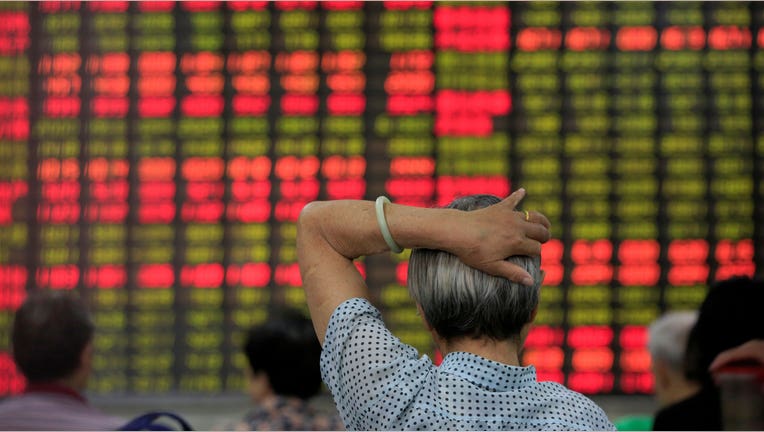 China stocks closed at two-week lows on Thursday, as energy shares tumbled on diving oil prices while global investors turned cautious ahead of a widely expected hike in U.S. interest rates next week.
Renewed weakness in the yuan currency also dampened confidence, though China's state banks stepped into the market to keep the currency from falling too fast.
The blue-chip CSI300 index fell 0.6 percent, to 3,426.94, while the Shanghai Composite Index lost 0.7 percent to 3,216.75 points.
Shares fell across the board, with the energy sector leading the decline after crude prices plunged over 5 percent overnight on a spike in U.S. oil stockpiles.
Weaker-than-expected consumer inflation data out of China also added to the nervous mood, though producer price inflation raced to a near nine-year high, suggesting higher profits for firms ranging from miners and steel mills to oil refiners.
China's producer price index (PPP) unexpectedly jumped 7.8 percent in February from a year earlier, while consumer inflation slowed to 0.8 percent due to lower food prices, marking its slowest pace since January 2015.
"The lower-than-expected CPI data means overall demand remains weak, and the (economic) recovery is fragile," said Shen Weizheng, Shanghai-based fund manager at Ivy Capital.
(Reporting by Samuel Shen and John Ruwitch; Editing by Richard Borsuk)