China slowdown weighs on markets as Trump meets Putin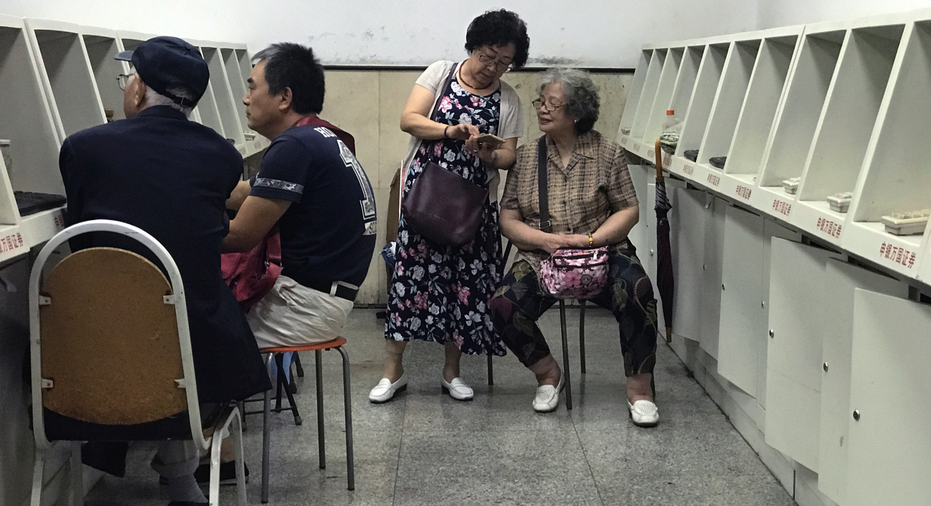 A slowdown in Chinese economic growth weighed on global stock markets Monday as investors kept a close watch on a summit U.S. President Donald Trump with Russian President Vladimir Putin.
KEEPING SCORE: In Europe, Germany's DAX fell 0.2 percent to 12,521 while the CAC 40 in France was down 0.4 percent at 5,409. The FTSE 100 index was 1.1 percent lower at 7,577. U.S. stocks were poised for a flat opening with Dow futures and the broader S&P 500 futures down 0.1 percent.
CHINA GROWTH: China's economic growth slowed in the quarter ending in June to an annual rate of 6.7 percent, against 6.8 percent in the previous quarter. Even before the trade dispute with Washington erupted, forecasters expected growth to cool after Beijing started tightening controls on bank lending last year to rein in surging debt.
TRADE UPDATE: China said it has filed a World Trade Organization challenge to Trump's proposal for a tariff hike on $200 billion of Chinese goods. Earlier Monday, European Council President Donald Tusk, while on a visit to Beijing, urged Trump, Putin and China to work with Europe to avoid trade wars. He said Europe, China, the U.S. and Russia had a "common duty" not to destroy the global order but to improve it by reforming international trade rules.
TRUMP MEETS PUTIN: Trump opened the summit with Putin in Helsinki, Finland, predicting that the two countries will end up having "an extraordinary relationship." Putin, meanwhile, said "the time has come to have a thorough discussion on various international problems and sensitive issues."
ANALYST TAKE: "The Trump-Putin summit could have an impact on risk assets as the U.S. president continues to show a willingness to disrupt the established world order," said Neil Wilson, chief market analyst at Markets.com. "After calling the EU a 'foe' on trade, European leaders in particular will be wary about just how much Trump cozies up to Putin, which may dampen risk appetite. But at the very least it deflects attention away from Chinese trade wars for the time being."
ASIA'S DAY: The Shanghai Composite index lost 0.6 percent to 2,814.04, while Hong Kong's Hang Seng edged 0.1 percent higher to 28,539.66. The Kospi in South Korea fell 0.4 percent to 2,301.99 and Australia's S&P ASX 200 gave up 0.4 percent to 6,241.50.
CURRENCY: The euro was up 0.2 percent at $1.1717 while the dollar fell 0.1 percent to 112.33 yen.
ENERGY: Benchmark U.S. crude fell $1.11 to $69.90 per barrel in electronic trading on the New York Mercantile Exchange. Brent crude, used to price international oils, fell $1.35 to $73.98 per barrel.