China Shares Up For 4th Week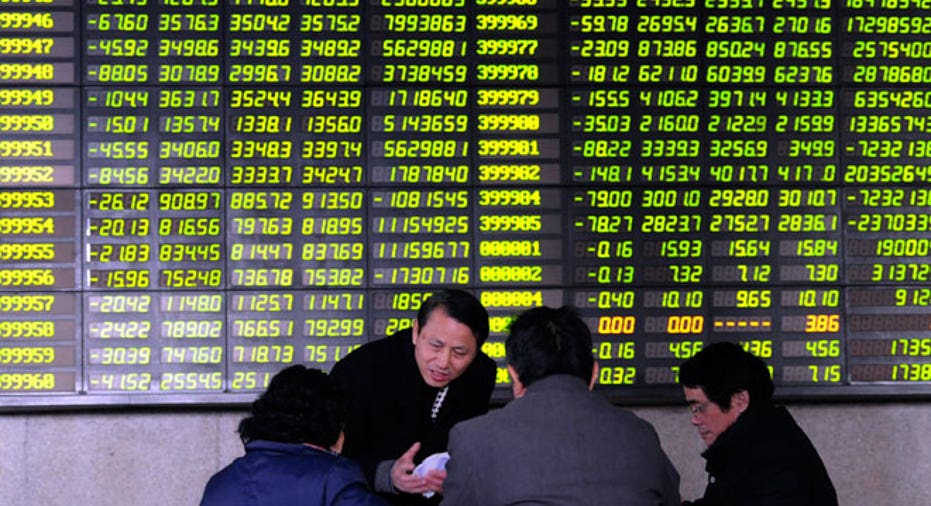 China stocks edged down on Friday but notched up its fourth straight week of gains as signs of a stabilizing Chinese economy offset lingering worries over the looming U.S. election outcome.
The blue-chip CSI300 index fell 0.3 percent, to 3,354.17, while the Shanghai Composite Index dipped 0.1 pct to 3,125.32 points.
For the week, CSI300 rose 0.4 pct, while SSEC added 0.7 pct, both up for the 4th week in a row.
Comforted by recent upbeat manufacturing and service data, Chinese investors are turning their attention to a flurry of fresh economic data in the coming weeks that is widely expected to reinforce views that the world's second-largest economy is stabilizing.
Another help at times of anxiety is the country's rigid capital controls which traders said help act as a cushion against potential overseas shocks.
David Dai, Shanghai-based investor director at Nanhai Fund Management Co, said he wasn't too concerned with the heated presidential race between Democrat Hillary Clinton and Republican Donald Trump, because "whoever wins, the impact on China could be mild, and indirect."
He said the China market is climbing, albeit slowly, amid signs the economy is stabilizing.
"I don't see any negative element that will trigger panic selling," Dai said, adding Beijing has enough resources to engineer a slow depreciation of the yuan.
Most sectors dipped, dragged in particular by property and transport stocks, as well as massive profit-taking in speculative stocks. This dampened investors' risk appetite in a market where retail investors remain a dominant force.
Guangzhou Automobile Group gained more than 6 percent in heavy volume. The car maker aims to raise up to 15 billion yuan ($2.22 billion)via private placement to fund green car and proprietary brand push.
($1 = 6.7618 Chinese yuan renminbi)
(Reporting by Luoyan Liu and John Ruwitch; Editing by Shri Navaratnam)