China Shares Rise Sharply on Signs of Fresh Government Support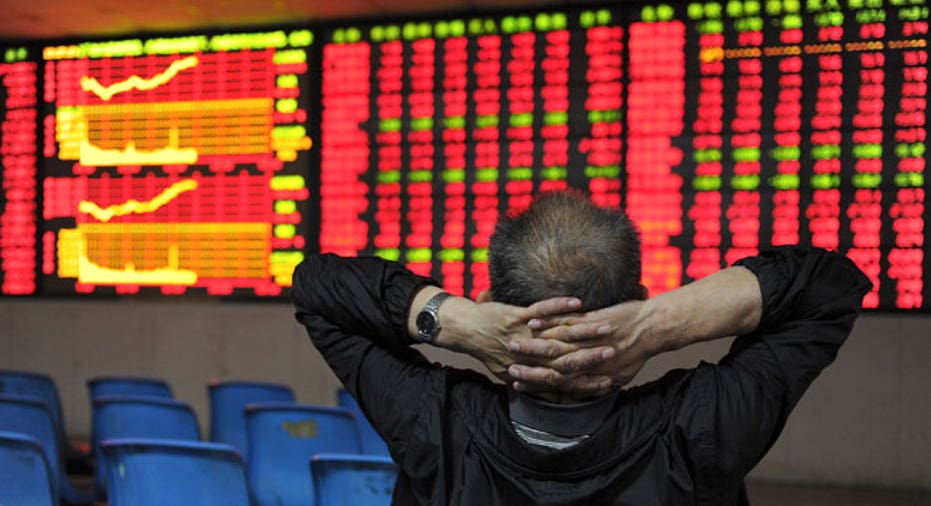 China stocks jumped more than 4 percent for a second straight day on Friday as signs of fresh support from Beijing prompted more bargain hunting following the earlier plunge that panicked global markets.
The mainland's blue-chip CSI300 index rose 4.3 percent, to 3,342.29 points, reducing the week's loss to 6.9 percent. The Shanghai Composite Index gained 4.8 percent to 3,232.35 points, though for the week, it lost 7.9 percent.
But a rally in Hong Kong petered out, with the flagship Hang Seng Index changing course before the closing bell and losing 1 percent.
"Investor confidence remains shaky," said Dominic Chan, analyst at GF Securities in Hong Kong.
He said many investors believed the recent rally in Hong Kong is not sustainable, and they felt that way about mainland markets too.
China's surprise currency devaluation on Aug. 11 and a survey showing deteriorating factory activity had help trigger a savage selling spree, which at one point drove stocks down more than 20 percent within a week.
On Friday, stocks on Chinese exchanges bounced for the second day as authorities announced that pension funds managed by China's local governments will start investing 2 trillion yuan ($313.05 billion) as soon as possible in stocks and other assets.
The central bank was also seen intervening for a second day to stabilize the yuan currency to reduce market expectations of further yuan depreciation, traders said.
In further signs of government intervention, China's securities regulator said after Friday's close that it would tighten margin requirements further for stock index trading, in a bid to curb excessive speculation.
All main stock sectors rose on Friday, with small-caps leading the rally.
Shenzhen's growth board ChiNext surged 6 percent while the Shenzhen market, which hosts China's smaller companies, jumped 5.4 percent.
Banking stocks, which surged on Thursday, underperformed the market after top lenders this week reported virtually no growth in profits in the first half of the year and a further increase in bad loans, adding to worries about the economy.
During the first four days of the week, there were 28.7 billion yuan ($4.48 billion) of net inflows into Shanghai-listed blue-chips via the Shanghai-Hong Kong Stock Connect Scheme, but on Friday, there was a net outflow of 2.4 billion yuan, suggesting some foreign investors took profit.
Reporting by Samuel Shen and Pete Sweeeney; Editing by Richard Borsuk