China Shares Rise For 4th Session, Scale 2-Month High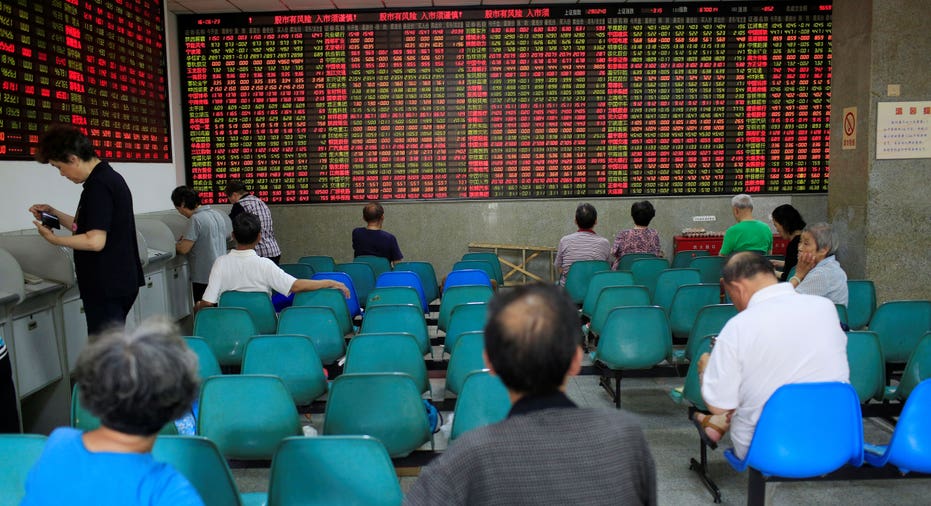 China's main stock indexes rose for their fourth straight day of gains on Monday to a fresh two-month high, as the materials sector underpinned the market on the back of strong commodities.
The blue-chip CSI300 index rose 0.7 percent, to 3,436.28 points, while the Shanghai Composite Index gained 0.6 percent to 3,216.84 points.
Some good news over the weekend, including a rally in metals prices, supported the market, said Tian Weidong, analyst at Kaiyuan Securities in Xi'an.
Shares in metals producers rose strongly, with Jiangxi Copper adding 3.5 percent to a 2-1/2 month high, as copper prices surged after BHP Billiton declared force majeure due to a strike at the world's biggest copper mine in Chile.
Tian said liquidity concerns also eased somewhat as China's central bank injected 100 billion yuan into money markets on Monday after skipping open market operations for six trading days.
Chinese equities have been supported in recent weeks by signs of stabilizing economic growth, though a turn by Beijing to tighter policy settings has restrained demand.
Market response seemed muted to news that China's top securities regulator vowed to apprehend law-breaking financial tycoons he called "giant crocodiles."
Most sectors gained ground, while energy and real estate shares lagged behind.
Stocks related to the high-profile "One Belt, One Road" initiative took a breather after a recent strong rally, though underlying optimism spread to more sectors, in particular consumer staples and financials.
Liquor maker Yanghe Brewery surged as much as 10 percent, the maximum allowed, to hit a 20-month high, while China Molybdenum shot up 7 percent in its best day since early November.
(Reporting by Luoyan Liu and John Ruwitch)